Buying a Home with a Foreclosure on Your Credit Report
Posted by Hughes Group Blog Team on Monday, January 4, 2016 at 9:21 AM
By Hughes Group Blog Team / January 4, 2016
Comment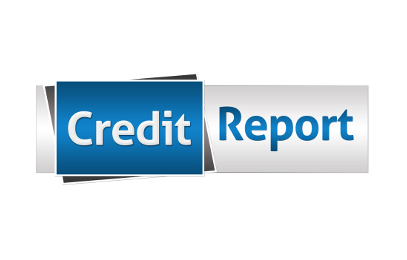 Having a foreclosure happen to you is never something that you want to go through. However, foreclosures certainly aren't as rare as they once were, especially since the housing market crash. Banks had lax lending requirements, and many people ended with mortgages, and then were unable to make the payments. Sometimes, your circumstances simply change, and you might find yourself going through the foreclosure process.
It's not the end of the world, although it certainly feels it. No one wants to lose their home. The state of Idaho and the federal government both offer free or low cost foreclosure assistance. While there's no guarantee (anyone offering a guarantee is a scam), you will get help to try and keep you in your house. Unfortunately, sometimes the foreclosure still goes through, and even though you found an apartment to rent, you'd like to get into a home someday. It won't be easy, but it is possible. It might just take some extra work, and looking in the right places for a mortgage loan.
Getting Prepared
Just like buying a house with good credit, when you have a foreclosure on your credit report, you'll need to do your prep work. To get a home loan with a foreclosure, you'll want to work on rebuilding your credit as quickly as you can. Good credit scores are a big part of getting qualified for a mortgage, and the better your credit score the better your interest rate. Gone are the days of lenders approving mortgages for people with a 580 credit score. Now, most lenders won't even consider approving a mortgage unless your credit score is at least 640. You'll also need to save money. When you have a foreclosure, you'll need a down payment, as lenders won't finance 100 percent this time around.
FHA Loan
When you have a foreclosure, your best chance for a new home loan is going to be from the Federal Housing Administration, or the FHA. FHA mortgages are insured, which means that if you qualify for one, you are more likely to get an affordable loan. The lender is protected if you default, because the FHA insures the loan.
In order to get approved for an FHA loan, you will have to meet some specific requirements, but it's a good option. The biggest requirement is that your foreclosure was discharged three years ago, at a minimum. You will need a down payment, although it won't be as big as a more traditional loan. FHA loans require a down payment of at least three and a half percent. You will also need at least a 640 credit score, and solid history of paying your bills on time, and managing your debt since you were foreclosed on. An FHA loan will also take your debt-to-income ratio into account, meaning you'll have make more money than you owe in debt. Plus, you will also have to pay for the mortgage insurance that secures your loan.
USDA Loan
If you're looking at a home in a designated rural area, you might want to consider a loan from the United States Department of Agriculture, or the USDA. Like an FHA loan, your foreclosure will have had to have been discharged three years ago, at a minimum. You'll also have to meet other income and credit requirements.
However, the USDA offers several unique loan programs, like the Rural Housing Guaranteed Loan, the Rural Housing Direct Loan, and an option for building your own home through the Mutual Self-Help Loan. To learn more about loans from the USDA, you'll want to contact your local Rural Development office. They will also help you apply.
VA Loan
If you are an active or retired member of the military, you should be looking at a loan from the Department of Veterans Affairs, or the VA. If you have a foreclosure on your credit report, you can still qualify for a loan from the VA. You will have to meet certain requirements depending on the type of mortgage that you were foreclosed on.
You will have to wait around two or three years to qualify for a VA loan if your prior foreclosure was not a VA loan. You will also have to show that you've recovered financially. If you foreclosed on a VA loan, you will have to repay the loss first, and then you will be able to apply for another VA loan.
HUD Resources
The Department of Housing and Urban Development, or HUD, has a lot of great resources and tools to help you both before, during, and after a foreclosure. You will be facing a greater challenge when trying to buy another home after a foreclosure, so use HUD counselors. Not only can they provide you with information, and help, when trying to find a mortgage, but they can also help you plan to repair your credit, find a rental, and help you on the path to becoming a homeowner again.
Source-
http://homeguides.sfgate.com/can-house-loan-foreclosure-credit-report-74612.html