Buying a Home? What You Need to Know About Home Warranties
Posted by Hughes Group Blog Team on Monday, January 4, 2016 at 12:46 PM
By Hughes Group Blog Team / January 4, 2016
Comment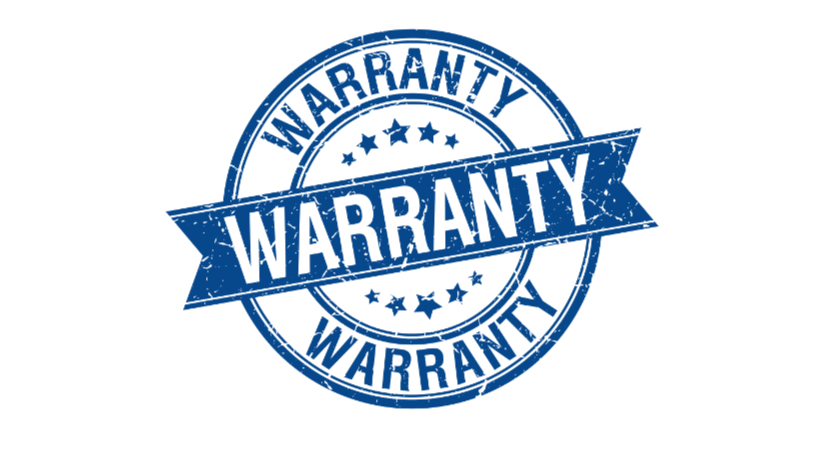 There's a lot on your mind when you're buying a home for the first time. Even if this isn't your first house, there is still going to be a lot on your mind. It's stressful enough looking for a house, getting the inspection done, and finally closing. After everything is over, you have the keys in hand, and you unlock the door to your new home for the first time, you don't want to be worrying about what happens if the water heater breaks.
If you are a first time home buyer, or especially if you are buying an older house, you will want to look at purchasing a home warranty policy. This way, if you don't have much, or any, experience taking care of maintain a home, or there are some repairs that you fear would simply be too big for you, you have a warranty that you can use. Pay a service fee, and the warranty company will take care of the repair or replacement.
Paying for the Home Warranty
While you can always pay for the home warranty yourself, you don't always have to. Depending on local customs and housing trends in your area, the seller might actually pay for the warranty plan for you, at least for the first year. After that, you can renew the policy, and keep paying for it yourself. Usually, the seller will pay for the first year of the home warranty, because a home warranty works as a seller's benefit.
How? If something breaks in the house, the buyer won't be calling after the seller to get it fixed or to ask questions. Instead, the buyer will simply use the home warranty policy to take care of the issue. Sometimes, the real estate agent will even pay for the warranty policy as a closing gift. However, more often than not, if you aren't paying for the home warranty policy, it is most likely the seller buying it.
The Cost of a Home Warranty
While the cost might seem a little steep upfront, especially after you just bought a house and made a down payment, home warranties are actually fairly inexpensive. The cost will depend on the type and extent of the coverage, but you'll find that home warranties typically cost between $250 and $400 a year. It's an upfront cost that covers the entire year, kind of like home insurance.
When you are first buying a home, you will usually get a discounted rate as opposed to buying a home warranty later. Home warranty companies also run sales or discounts, so you might even be able to get a warranty plan even cheaper. The plans do expire after a year, but if you like having the home warranty, you can always keep renewing your plan.
How a Home Warranty Works
Depending on the home warranty that you have, certain appliances or repairs may or may not be covered. However, all warranties work the same way.
· When an appliance, or another home system, stops working or breaks, you call the home warranty company.
· The home warranty company calls one of their approved service providers.
· The service provider will call you and schedule an appointment.
· The service provider will fix the problem, but if the appliance can't be repaired, if your contract covers this, the home warranty will pay for a new appliance to installed.
· You pay a small service fee, typically under $100.
While all home warranty plans work the same way, they don't all cover the same thing. A basic plan might only cover house systems, like plumbing and electrical, while an upgraded plan will cover appliances, like the refrigerator. Talk to your real estate agent to learn more about what kind of upgrades are available for home warranty plans. You will want to make sure that your home warranty company will pay for repairs in order to make systems and appliances compliant with updated and new regulations.
What a Home Warranty Doesn't Cover
With some exceptions, dependent on warrant coverage options, most home warranties don't cover certain features or items of your home. You will want to look specifically at the contract and agreement to see what exactly your home warranty will and won't cover. Here are some basic items that home warranty plans don't cover.
· Sprinklers, and other outdoor items.
· Not all plans will cover repairs to your home's faucets.
· Unless specifically included in the home warranty policy, your plan won't cover refrigerators, washers and dryers, or garage door openers.
· You will have to specifically request to have a pool or spa covered.
· The plan won't cover permit fees, or any haul aways from repairs and replacements.
Source-
http://homebuying.about.com/od/buyingahome/qt/HomeWarranty.htm