Building the Best Home Theater
Posted by Hughes Group Blog Team on Wednesday, January 22, 2014 at 11:56 AM
By Hughes Group Blog Team / January 22, 2014
Comment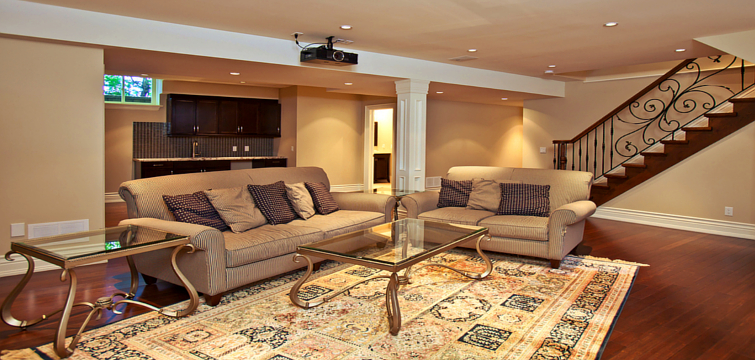 For movie fans (we are all to some extent these days, right) that want to have a better viewing experience at home, consider a home theater system. Below are the essentials for putting together your home theater that will make sense in almost every home, no matter the size.
Obviously the most important part of a home theater system is the TV. The viewing experience in your home theater can be made or broken by the mode of viewing--picking the right TV is vital. There is an array of different television options you can chose from. You can get a normal flat screen TV, or you can buy one of the new smart TV's that have been coming out, starting at around three hundred dollars. However, there is also an alternative to a TV-- projectors.
Many have a preference one way or another, between projectors and TVs. Projectors have many features that are equal to or beat TVs in all ways, except for quality. You will always have better resolution with a TV than with a projector. However, the mobility and versatility of a projector and screen is quite spectacular. The fact that the projector can plug straight into your computer without any special cords or programs means that you have all the capabilities of a smart TV for much cheaper.
The next important thing is the sound system in your home theater. Now, there is really only one way you should go with sound systems --that is surround sound. With surround sound on your side, you won't just watch a movie in your home theater, you will be in the middle of the action! If you can, try to make sure that you, at least, have one front main speaker, two front speakers, two rear speakers, and a subwoofer (to amplify the bass).
The next thing you need to address is your movie playing devices. At the bare minimum, you need a DVD, and possibly a Blu Ray player. This will give you the ability to watch nearly every movie there is. However, you may want to consider investing in an old VHS player, which will allow you to play any ancient VHS's you have stored somewhere. Also, if you don't have a smart TV, you might think about getting someway to connect your TV to the internet. To do this, you can buy a DVD/Blu Ray player that gives you internet access, or you can buy any number of cords or devices that should do the trick.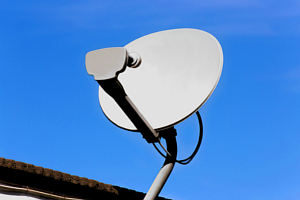 Other things you may consider getting include satellite or cable to let you view your favorite TV shows. If you are a gamer, remember to get your favorite game console and games for your home theater. No gamer should waste a big TV or projector.
Seating is the next thing to figure out. Even if you have all the toys available, it won't be fun if there isn't a place for you to comfortably relax. Now, there are several different kinds of seating that you can chose from. First, there is the sectional. This is great for when you have friends over, or if you feel like sprawling out and viewing your favorite program. Next, there are bean bags which are usually pretty inexpensive. There are many, many different bean bags in the world, and nothing feels more like a lounge room than a bunch of bean bags, pillows, and blankets. You can also go with tiered seating. This can be achieved by either building several levels for your couches to rest on.
Another vital part of the home theater is the movie collection. You don't need a lot of movies, but you do need to have some of your favorites and a few classics. These can be displayed on a shelf or a rack or in a cupboard. No matter where you put them, be sure to keep them tidy and pristine. If you are investing in a home theater, keep your movies and equipment in good condition.
A very handy piece of equipment as you build all of this is a universal remote. With the possibility a TV, DVD, Blu Ray, VHS players, a Roku, Xbox 360, Xbox One, Playstation 4 and a Wii, you are going to have a lot of remotes and cords and controls. This can be remedied by a universal remote (and possibly some baskets).
The last and important part of the home theater system is the treats. To fully enjoy your home theater, you need to get all of your favorite drinks, candies maybe even some junk food. You can have a cupboard or a basket or something to put it all in, just as long as you have access to the food. You may also think about a mini fridge, so you can have ice cream and other refigeratables too.
Well, there you have it, one person's version of the essentials of a home theater system. If you have all this, you will have the most envied home theater and will be the 'go-to' place for movie viewing. You might have to find a way to take everyone away so you can enjoy it yourself. Maybe you want all of this, but you don't want to put it together, you have two options: have a professional install a theater room or search for a home that features this awesome room. Begin your search at BuyBoiseRealEstate.com/idx/ and talk to one of our experienced Hughes Group agents.
http://www.dummies.com/how-to/content/what-you-need-for-a-complete-home-theater.seriesId-115426.html