Boise's Musical Side
Posted by Hughes Group Blog Team on Wednesday, November 27, 2019 at 11:12 AM
By Hughes Group Blog Team / November 27, 2019
Comment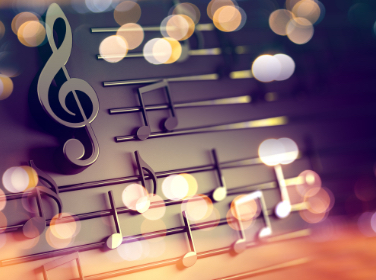 The Gem State's largest city is popular for so many different things, and there is no shortage of great entertainment to be found there. No matter what outdoor or indoor activities you enjoy, you are bound to find something for you in Boise! If you are spending time in the area and you have a particular passion for good music, you are in luck! There are so many amazing places to go and enjoy great music, and there are some fantastically talented local artists that you will have the pleasure of hearing if you know where to go!
During the warmer months that the state is praised for, the Idaho Botanical Garden is one of the greatest places in Boise to go and have a great outdoor concert experience! During the summer season, The Botanical Garden has the "Great Garden Escape" on most Thursday evenings from 6-9pm, where you can go and experience some excellent music from wonderful local artists you may not yet be familiar with. With the amount of talent the Botanical Garden has been able to display on their stage for years, you are sure to enjoy an inexpensive concert in this gorgeous outdoor spot (Tickets are only $10 when purchased online or $12 at the door)! Bring your own picnic chair or blanket and bring some food so that you can have a relaxing picnic while enjoying the chance to listen to some of the many truly fantastic musical artists in the area! If you don't bring your own food, there is reasonably priced food and drink from the vendors at the Garden. The Garden also has the Outlaw Field Summer Concert Series every year, on many different nights, where you will get to hear some of your favorite artists from around the nation! Discover the Garden's website to check out who will be playing this year. If you are searching for a relaxing way to spend a summer evening, the Idaho Botanical Garden is absolutely to place to go!
If you are one who enjoys the nightlife that you can find in town, Neurolux is an excellent location to go dancing to some great local music. During most nights of the year, you will find some great artists. Neurolux is the most popular nightclub in the Treasure Valley for good reason. In addition to great music, they have a great variety of drinks and other fun things such as karaoke. Visit their website and discover what musicians will be playing there each night, and go on a night when there is music that you may enjoy.
If you want to enjoy a savory meal while you listen to live music, Chandlers steakhouse is definitely the place to be! Chandlers is one of many options in the city of Boise when it comes to fine dining. Their steaks, as well as their seafood, are absolutely delicious. The restaurant is known for having some of the best beef in the area and their seafood is made from local ingredients. The wine served at Chandlers is listed as some of the best in the state, and their cocktails are very popular in the area as well. Above all else, every night of the week you will have the pleasure of finding some wonderful local artists as you enjoy your delectable meal. If you are a fan of jazz, Chandlers is absolutely a must-visit for you. The music is so great in fact, that the restaurant ranks as one of the most romantic in the entire United States! Find what all the hype is about for yourself, and enjoy a wonderful evening.
One of the best ways to enjoy the musical side of Boise in its fullest is definitely the Treefort Music Festival. Every year, during the spring season, the Festival is one of the most popular events in Boise! Mark your calendar. People come not only from Boise but from across the state to check out what is going on each year and to celebrate amazing music. The musical artists who play at Treefort range from relatively well-known to fresh and ready to rock! Bands from Idaho and all over the world (as far as Europe, Australia, and the Middle East!) come to Treefort to show their as-of-yet undiscovered talent, and many great bands have gotten their big break by gaining recognition at the Festival! It has grown a lot since its inception in 2012, as in 2018 it saw massive success with 27 venues and 469 bands featured! There is such a wide variety in the kinds of music that is played at Treefort, so whether you are a fan of rap, country, or rock and roll, you are sure to have a great time (and just maybe find your new favorite band)!
There is no shortage of great places to go to enjoy some great musical talent. Every night of the week you can find somewhere that a local artist is performing at, and possibly enjoy a nice dinner at a steakhouse while you take in amazing live music.
Sources:
https://idahobotanicalgarden.org/gardens/
http://www.neurolux.com/
https://www.chandlersboise.com/
https://www.treefortmusicfest.com/info/