Boise's Fall Frenzy of Activities!
Posted by Hughes Group Blog Team on Thursday, October 1, 2020 at 12:17 PM
By Hughes Group Blog Team / October 1, 2020
Comment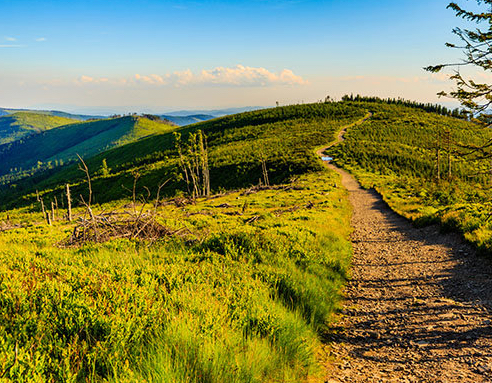 The vividly colorful landscapes of the fall season make for a spectacular time of year to take advantage of getting outdoors and to explore or perhaps enjoy past time favorites and some seasonally preferred activities of choice. The Fall Season weather is mild and the seasonal colors create a lovely presentation throughout the city of Boise and flow generously up into the Boise Foothills and Boise Mountain Range. Autumn in Boise has a way of inspiring seasonally unique specialty dishes and fall food favorites, create the backdrop for cooler weather adventures, and is an excellent time for discovering a cozy fireside retreat and taking to Idaho's backcountry for exploring before winter arrives. These are simply a few of Idaho's Fall activities in and around the Boise region as the list continues to grow with time. There is of course something to do for everyone, the difficult part is deciding what to do first! The following destinations and activities are a few fall favorites when searching for ideas for things to do in and around the Boise area.
Downtown Boise Tours & Exploration
Food tours, bicycle tours, trolley tours, cultural tours, art tours, historic tours, oh my! The stunningly beautiful Downtown Boise location lies nestled between the base of the Boise Foothills and the Boise River. This area boasts a striking array of beauty from the trees to the magnificent historic structures and landmarks, towering skyscrapers, riverfront dining & exploration, stores, shops, boutiques, and more! There are hours worth of area hot spots and popular destinations worth exploring and tons of fun to be had in Downtown Boise, Central Downtown Boise, and old town Boise also known as BoDo. Discover various self-guided tours or find a guided tour suited to maximize your day and off you go!
There is nearly always something scrumptious baking or cooking and bursting with aroma filling the air of the streets in Downtown Boise. Take a moment to savor the opportunities for diverse local cuisines, possibly some wine tasting, pausing for some premium pastries, or delightfully delving into a delicious truffle or toffee treat. If you are a restaurant enthusiast, Downtown Boise is surely the place to be for culinary tours. From farm-fresh to award-winning flavors for the ideal dish to satisfy your hunger in Boise!
Starting at the City Hall Building located at 150 N. Capitol Blvd., and currently free of charge (subject to change), the Public Art Program Team offers tours around downtown Boise to discover public art collections. These tours generally take place between the months of April and October and last approximately 2 hours. If this tour seems to be just what you've been searching for, be sure to check with the Boise City Department of Arts & History for additional information about this program prior to attending. If you prefer a virtual tour, there are also a few options to choose from which include the Remnants of Boise Virtual Tour and the James Castle House Virtual offered by the Boise City Department of Arts and History online.
Another option is to check out the Preservation Idaho & The Idaho Historic Preservation Council Tour options which generally run from the months of May thru October, and does require the purchase of a ticket(s). Each of these tours will typically run around 1.15 - 1.5 hours and depending on the tour chosen will cover interesting topics such as the Idaho State Capitol Building, Boise City Hall, the Egyptian Theatre, as well as the oldest to newest structure in downtown Boise. Additional tours include original area developments, architectural details of historic structures, civic and commercial buildings, and the unveiling of modern creations that have a hidden history within.
Of course, there is certainly a host of additional tour options to be found in the Downtown Boise area and growing. Discover a tour option that works best for you and find time to explore some of all that Boise has to offer. From haunted building tours to gourmet eatery tours, wine and brew tours, event tours, Old Idaho Penitentiary tours, motorcycle tours, Boise Depot tours, scooter tours, and Idaho State Capitol Building tours to name a few, there is surely something for everyone to enjoy!
Boise Ridge & Boise Mountain Range
The city of Boise, Idaho, is nestled ideally within the Treasure Valley alongside the Boise Mountain Range giving it that extra touch that makes the Boise area ideal for outdoor exploration and activities! Discovering area trails only opens the doors to a monumental list of places to discover, areas to explore, and abounding nature. Trails accommodate a mix of uses, so be sure to grab a map to discover which trail options will work best. Also checking for trail closures prior to heading out for a day of fun is advised. Trail options in the Ridge to Rivers Trail System of the Boise Ridge accommodate pedestrian use only, downhill bike only, multi-use non-motorized trails, multi-use with motorized use, multi-use motorized road, and more! A few trail options in the Boise Ridge area include Mahalo (non-motorized), Around the Mountain, Elk Meadows, Brewers Byway, Sunshine, Pioneer, Shindig, Deer Point, Eastside, and the Mores Mountain Bike Trail.
The Boise Ridge & Mountains is a recreationalist paradise not only because it boasts area trails, additionally find Idaho's very first and only alpine sky high mountain coaster located at the Bogus Basin Recreation Area. The Glade Runner mountain coaster is waiting to thrill visitors with tours that run around 20 miles atop the Boise Mountains with sensational scenic views across the valley below. For more fun stop by the Bogus Basin State Park and you might consider bringing a picnic basket and perhaps a camera.
Dirt trails and roads that lead deeper into the magnificent mountain range are just the beginning of the adventures that may be found in the Boise Mountains. Mountain biking trails include Learners Permit, Student Rider, Berm Baby Berm, Air Traffic Control, Space Nugget, and G19. There's also the opportunity for an exciting backcountry road trip (during the warmer months), equestrian use, nature viewing, ATV use, as well as picnics, searching for wildflowers, birding, photography, hiking, backpacking, cross country treks, landmark discovery and area exploration are only a few of the hundreds of options that may be enjoyed within the Boise Mountain Range.
Hot Air Balloon Tours
There is nothing quite like taking to the skies over Boise in a Hot Air Balloon Tour. Generally, a Hot Air Balloon ride touring the Boise area will typically last around 45 +/- minutes and can stretch across the Boise region with varying options. Scenic views can typically include the Boise Mountains, Boise River, the Boise River Greenbelt, and boast a bird's eye view across the tops of the city of Boise and it's abundant tree life. This activity is weather dependent of course and sometimes will need to be rescheduled due to wind or rain and normally takes place from mid-February thru mid-November. Soaring to heights around 500 - 2,500 feet in the air is surely one way to experience the Boise area from a different perspective and has the potential to create memories that last a lifetime.
If flying through the air is not the ideal scenario and heights are out of the question there is also a great alternative to taking to the skies. Experiencing the greatness of Boise may surely be found at the Spirit of Boise Balloon Classic hosted at Ann Morrison Park. This way the fun of being around hot air balloons is still enjoyed though also from a different perspective. This five day, admission free festival features an impressive selection of Hot Air Balloons that may be observed and enjoyed from the comforts of the park. Boasting a line up of around 40 +/- various styles of hot air balloons, this event is surely one not to be missed.
Boise River Greenbelt
One of Boise's most mainstream open-air attractions would surely need to be the popular Boise River Greenbelt. This splendid drawn-out destination has continued to bring visitors and residents alike to this location. If you haven't had a moment to check out the Boise River Greenbelt or the various popular stops along the way or perhaps this destination is entirely new, then now is the time to consider checking it out. The Boise River Greenbelt is more than a pathway through the Boise area. The greenbelt is centrally located and connects the heart of Boise and abundant area happenings from one end of Boise across to the other. When considering other fun-filled Boise happenings like the Boise Zoo, Boise Art Museum, the Idaho Shakespeare Festival, Ballet Idaho, and the seemingly countless activity opportunities there are in the city, then it might come by surprise that in fact, the Boise River Greenbelt tops the charts for fantastic locations to check out in the area. This centrally located gem is an extensive pathway that runs alongside the Boise River from Lucky Peak Reservoir the complete distance to Garden City and then to the city of Eagle and beyond.
Ridge to Rivers Boise Foothills Trail System
As the cascading rolling foothills line the base of the forested Boise Mountains the possibilities mount for abundant outdoor recreation and extraordinary excursions. Whether searching for destinations ideal for a trek, strolling through the rolling foothills, hiking the mountainside, or backpacking the backcountry, there is a trail for everyone to enjoy. Nature trails, winter trails, horseback riding trails, biking trails, trails ideal for running or hiking, spring wildflower trails, dog-friendly trails, or trails that boast scenic views and fall colors, you name it! How about 190 +/- miles of trail options may be found in the Ridge to Rivers Trail System. Now that is a lot of trails to find exactly what works best for a day out of exploring. A few commonly accessed trails include Stack Rock Trail, Table Rock Trail, Hulls Gulch Nature Trail and Camel's Back Trail Loop. There are hundreds of trails to choose from in and around the Boise area. Adventure enthusiasts don't have to stop there as the expansive Ridge to Rivers Trail System delightfully stretches to and fro across the base of the Boise Mountains graciously expansive territory. Discovering new trails, finding a favorite trail and experiencing the trails throughout the seasonal changes makes for year-round fun!
For trails that make way across the 734+/- acre nature reserve called Fort Boise, one might consider checking out the Military Reserve trail options. These trails include #22 Central Ridge Trail, #27 Cottonwood Creek Trail, #25 Eagle Ridge Trail, #23 Military Reserve Connection, and #20 Ridge Crest Trail. Trial #23 Military Reserve Connection boasts wonderfully scenic views across the eastern portion of Boise and portions of the foothills, as well as crosses portions of a rare plant area, with opportunities for wildlife sightings.
Area wildlife has been known to include the Red Fox, White-tailed Deer, Mule Deer, Coyote, Raccoon, American Badger, American Beaver, Bats, and the Yellow-Bellied Marmot. Birdlife sighting may include the American Robin, Black-billed Magpie, Yellow-Headed Blackbird, yes, and even a wild Turkey or a few. The Western Kingbird and Meadowlark, Brewer's Blackbird, Bullock's Oriole, Red-Winged Blackbird, Song Sparrow, Downy Woodpecker, European Starling, House Finch and Sparrow, Mourning Dove and the Northern Flicker. On a more rare occasion, one might find the American Kestral making way across the skies or perhaps the Bald Eagle. Other birds of prey that have been known to call this area home or visit the area include the Great Horned Owl, the Osprey, Western Screech Owl, and the Swainson's Hawk. Now that is surely a list of creatures to be on the watch for or know that they may be accompanied in the general vicinity on occasion. On the smaller side for creatures and critters in the Boise area, one might come across the painted turtle, Red Ear Slider Turtle, the Western Fence Lizard, Monarch Butterfly, Pale Swallowtail, Twelve-Spotted Skimmer, and the Woodland Skipper. That's not all discover a hiding Praying Mantis, a slow slug, a Yellow Jacket Wasp, Meadowhawk, Katydid, or the Blue-eyed Darner!
There are even more activity options while out on the trails! Searching for plants and spring wildflowers is another great way to stay busy along the trails. Dare to explore and find trees including the Grand Fir, the Rocky Mountain Maple, or perhaps the Western Juniper. Or if in search of something a bit smaller the False Huckleberry shrub, the Thimbleberry, the Snowberry. Forbs found along the way might include the Yarrow, Fairy Bells, Strict Buckwheat, Silverleaf Phacelia, Stonecrop, the Fern-leaved Lomatium, and the Tree-leaved Biscuitroot. Grasses found might include the Blue Wildrye, Idaho Fescue, Oniongrass, Pine Bluegrass, and the Prarie Junegrass.