Boise's Best
Posted by Hughes Group Blog Team on Monday, August 19, 2013 at 11:09 AM
By Hughes Group Blog Team / August 19, 2013
Comment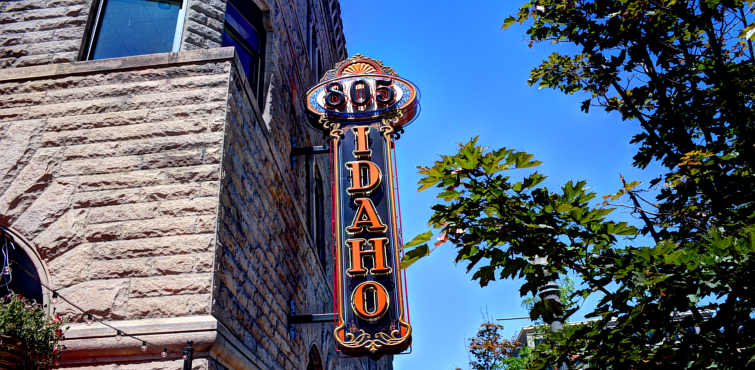 As you search for the location for your next home, take time to investigate the amenities Boise homes have to offer you. With a lively community, great location, superb weather, and beautiful parks, Boise holds its place as one of the best cities in the nation. Here are a few highlights of Boise City that have its residents eagerly engaged in a number of activities.
Community
Boise has long been considered similar to Portland. This is because, in its relative geographic isolation, this city has developed a thriving arts community. Boise officials took the initiative, years ago, to make the city self sufficient when it comes to fine arts and they had magnificent success. Before long, Boise was the hometown to several professional organizations. Arts establishments in the Treasure Valley include Opera Idaho, the Boise Philharmonic, Ballet Idaho, Boise Baroque Orchestra, the Idaho Shakespeare Festival, The Cabin, and several art and history museums. These organizations provide the Boise community with arts entertainment, workshops, and training for upcoming artists. As you consider the options for your next house, think about the arts opportunities you will have when you invest in Boise homes.
In addition to greatarts companies, Boise is thriving with bike and foot races, fundraisers, and other events. There are numerous athletic events that take place in the heart of Boise, including the Color Run, the Ironman Triathlon, and the Dirty Dash. Residents of the area enjoy ample opportunity to improve not only themselves, but also the community, since many of these races are fundraisers.
Location
Boise is located in the western portion of Idaho, next to the Boise National Forest, and is the capital city of Idaho. The city is in the bowl of the Treasure Valley, next to several other cities such as Garden City, Meridian, Nampa, Middleton, Eagle, and Caldwell. Boise is the easternmost of these cities. With large neighboring cities, you get the opportunity to meet many new people.
Weather
People who live in Boise enjoy a fairly mild climate. With an average of 210 days of sunshine a year, your outdoor adventures are nearly limitless. Winters are mild and dry, although the mountains in the region usually have snow on them during the winter months. During the summer, lazy days in the sunshine are common fair. Boise is an ideal location for a summer barbecue with your friends. Eat your ice cream fast! and enjoy an afternoon in the sizzling summer sun.
Parks and Recreation
Perhaps one of Boise's most valuable features is its beautiful parks. There are several large public parks in downtown Boise that have features ranging from playground equipment to rose gardens to fountains and zoos. Monuments honor figures such as Anne Frank, Abraham Lincoln, and other notable figures in world, national, and local history. These parks are great locations for work parties, gatherings, and other events.
Boise homes are also astoundingly close to fantastic outdoor recreation locations. The foothills of Boise are also lined with trails for hiking, running, and bicycling. These sun bleached slopes are dotted with wildflowers and sage. As you traverse these mountain trails you will probably catch sight of a herd of deer leaping across a fence or a sly fox slipping through the brush. A half hour, or even shorter, drive will take you to Lucky Peak Lake, Bogus Basin ski resort, Eagle Island State Park, and the Boise River. These are great places for boating, skiing, hiking, and other activities. Further out you will find world class rafting on rivers like the Payette, great camping and sledding locations, and fantastic weekend getaways. As a Boise resident, you will enjoy a plethora of outdoor activities.
As you scope out the field for your new home, look at the benefits you could gain by investing in one of our listed Boise homes. This energetic city is the home for those who love a safe and lively community, sunny weather, great recreation, and ideal location for your diverse needs. Feel free to browse our listings of Boise homes and talk to one of our agents when you find a home that suits your needs.