Boise's Art Scene
Posted by Hughes Group Blog Team on Monday, May 31, 2021 at 2:10 PM
By Hughes Group Blog Team / May 31, 2021
Comment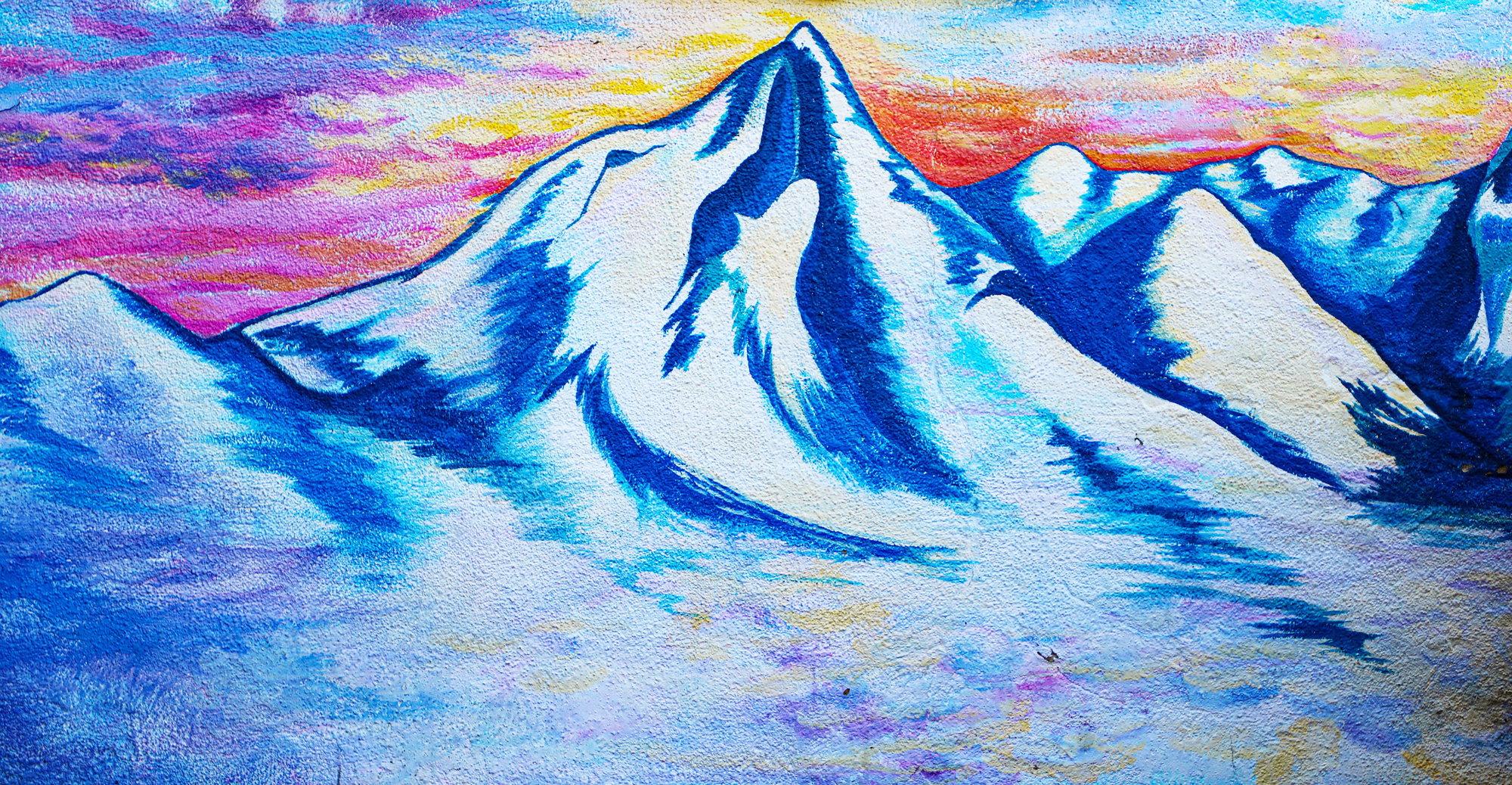 Boise continues to top the charts as a great place to live, attracting a diverse profile of people from in and around the area for its relatively low living costs, a great atmosphere, access to big city amenities, and plethora of outdoor activities minutes away from home. As the city continues to expand, Boise has become a melting pot for cultural influence and a vibrant arts scene. With an ever-growing number of galleries on the rise and flourishing public art displays, Boise is a magnet for talent. From vivid murals to bronzed sculptures, artists work with fresh colors and unique materials inspired by Idaho's rural mountain landscapes to capture the area's charm. Whether you're visiting or moving to Boise, take some time to check out the stunning display of art galleries and museums that are scattered throughout the city.
Boise Art Museum
Come across a revolving collection of visual art experiences that showcase the skilled artistry and craftsmanship coming from the Pacific Northwest. BAM is home to an extensive display of visual art experiences and approximately 4,000 works of art to connect with and enjoy. Each year, 12-16+/- new exhibitions are installed to show off various individual styles, media use, and presentation of culture. BAM strives to serve as a creative outlet for artistic expression and cultivate a passion for learning. Make the most of a great experience and take a piece of the museum home with you when you visit the BAM Store for unique gifts, including handmade jewelry, accessories, books, decor, and more locally sourced goods. Additionally, BAM offers a range of engaging monthly education programs, guided tours, workshops, classes, and a selection of premier events.
Freak Alley Gallery
Home to one of the largest outdoor galleries in the northwest, Freak Alley is a hub for public art, talented graffiti, and remarkable murals. Nestled between 8th and 9th off Bannock street in Downtown Boise, beautiful artwork lines the alley walls and doors. As summer comes to an end, witness the alley transform as a group of exceptional artists work to create one-of-a-kind pieces during the alley's biggest live event. Freak Alley is a worthwhile experience that shows off Boise's host of extensive talent and artistry coming together to create a sense of community among the city.
Boise Art Glass
Boise Art Glass is an independently owned studio set out to share a passion for glass art with the community by creating uplifting and memorable experiences for visitors. Home to a variety of fine glass and custom handmade products, the studio brings forth the utmost quality and attention to detail in every piece. Open to a host of classes and events, the studio invites the community to witness live demonstrations, request custom orders, and rent access to create your own handmade pieces.
James Castle House
Dedicated to preserving the work of one of Boise's most renowned artists, the James Castle House captures the world that influenced Castle's innovative and imaginative lense. The Castle House provides a unique opportunityto examine the impact of Castle's everyday surroundings and rich experiences on the pursuit to create. The home itself is residence to 61 pieces from the James Castle Collection and Archive that feature everything from books to soot illustrations, demonstrating a wide variety of talent. The house continues to serve as a pinnacle for contemporary and historical exhibitions, tours, performances, talks, a residency program, ongoing conservation, and community partnerships in the area.
Ming Studios
Discover an intentionally curated space created to provide the exhibition space and resources necessary to explore contemporary arts and culture through experiences, multimedia workshops, and innovative programs. MING Studios is an educational, collaborative-based arts center host to an exceptional International Artist In Residency Program and a range of performances, cultural activities, screenings, readings, and talks open to the community.
Capital Contemporary Gallery
Capitol Contemporary Gallery partners with local artists, collectors, and the city of Boise to bring forth a continually fresh and exciting space to display high-quality, original artwork from some of the best artists in the Treasure Valley.
Art Source Gallery
A well-loved source for handmade products, Art Source Gallery is a local artist-owned fine art gallery showcasing the work of around 40+/- Idaho artists. Find everything from paintings, sculptures, jewelry in silver and stone, pottery, and glass art. Check out the Art Source Holiday Market open during the months of November through December, for all your holiday needs!
Gallery 601
Specializing in the local sale of originals, graphics, limited edition prints, Artisan jewelry, collectibles, and more, Gallery 601 focuses on providing the community access to a range of high-quality art products. The gallery also offers some of the finest custom framings in the valley set to museum standards. Gallery 601 encourages a high standard of artistry in the community through participation in artist receptions, displays, and fundraiser events.
R. Grey Gallery
R. Grey Gallery is a well-established business that has been serving the community for over 35+/- years. Owned by Jewelry designer Robert Grey Kaylor and his wife, Barbara, the upscale showroom has focused on showcasing Kaylor's jewelry and one-of-a-kind pieces that later included hand-blown glass and ceramics, furniture, and artisanal jewelry made by over 100+/- artists. R. Grey Gallery is proud to offer an array of one-of-a-kind, quality, locally sourced handcrafted pieces by artists in and around the greater Pacific Northwest and beyond.
Boise Creative Center
Boise Creative Center is a commission studio and gallery warehouse situated in the heart of downtown Boise. The studio focuses on creating and selling custom canvasses, murals, graphic design projects and hosts various live performances throughout the year. The studio is open to the public to book individual art sessions, parties, creative events, and more!
FireFusion Studio & Delia Dante Gallery
Home to a fine art gallery and enamel and welding studio all under one roof, FireFusion Studio & Delia Dante Gallery continues to grow in popularity as Delia's reputation as a profound award-winning artist in the area and teacher of over 12+/- years attracts increasing demand for her classes. Catered to artisans of every level, Delia creates an engaging atmosphere that fosters a passion for art from the first drafts of design to the end result of colorful handmade pieces.