Boise Neighborhoods Guide
Posted by Hughes Group Blog Team on Wednesday, July 28, 2021 at 10:22 PM
By Hughes Group Blog Team / July 28, 2021
Comment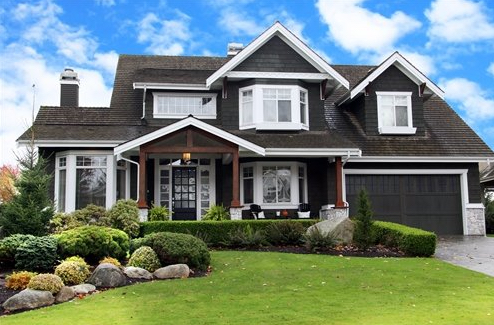 Boise neighborhoods are like snowflakes, each one unique and full of passionate people who are proud to call Idaho home. Whether you gravitate towards convenience, peaceful evenings on the patio, rich culture & history, or delicious locally sourced eateries, these neighborhoods have those one-of-a-kind factors that residents and investors treasure for years to come. Discover which Boise neighborhood best suits your real estate goals and enjoy the perks of a city that's just minutes away from top-rated restaurants, wide-open spaces, excellent schools, community events, and more!
Downtown
Experience city living at its finest in one of the biggest small-big cities around! As Boise continues to grow, you can find an excellent selection of New Construction Condos, Historic Lofts, and High-Rise living surrounded by old-town charm and renovated buildings. Depending on the construction and size of the home, prices can range anywhere from $400k to well over a million.
Downtown living offers the convenience and location of living in the heart of Boise with access to fine dining, vibrant nightlife, local shopping, rich culture, and the arts right outside your door. Many residents prefer to travel by bike, scooter, or take a stroll downtown to enjoy some of Idaho's best coffee shops, captivating cultural district, and the endless list of things to do. Timeless favorites include venturing down Freak Alley, catching a show at the Egyptian Theatre, or savoring a local craft beer at one of the many top-notch breweries.
North End
Located just 5 minutes from the hub of downtown Boise, the North End runs from State Street to Fort & 28th. Full of architectural diversity and updated properties, the homes in the area include everything from Historic Mansions built 100+/- years ago to Modern Bungalows and more! Standing as one of Boise's original neighborhoods, the population density is almost 2+/- times higher than other Boise areas paving the way for space-conserving yards and a multitude of converted rentals that attract investors.
This quaint community is home to one of the oldest neighborhood associations in town, NENA (North End Neighborhood Association), full of passionate, outdoorsy neighbors who take pride in hosting neighborhood events and preservation projects. With close proximity to the Boise Foothills, the North End is a gateway to the outdoors. Find access to the miles of trails that make up Ridge to Rivers and a host of year-round outdoor recreational activities at Bogus Basin.
The historical community can be known for its two most popular areas Harrison Boulevard and Hyde Park. Decorated with tree-lined streets and gorgeous mansions, Harrison Boulevard represents Boise's rich and diverse history showcasing years of various architectural styles. Equally as impressive, Hyde Park serves one of the few urban shopping areas in the United States known for its excellent selection of locally sourced dining and specialty stores. Additionally, the North End is home to one of the most popular parks in Boise, Camels Back. This park attracts residents from in and around the area, drawn to its direct access to over 63+/- acres of hiking and biking trails. It is also host to the annual Hyde Park Street Fair, bringing the community together with live music, food, and entertainment galore.
East End
Centered around Warm Springs Avenue, the East End is residence to an array of historical monuments and houses, including mansions dating back to the late 1800s, a large selection of foothills homes primarily built in the 1970s, 1900s Craftsman, and miles of New Construction neighborhoods. The area is highly sought after for its unique access to a source of sustainable geothermal heating that the city and homes in the area have utilized for over a century.
This peaceful community attracts residents for its central location and access to some of the top-rated schools in the area. Additionally, many outdoor residents enjoy the proximity recreational activities from hiking at the Military Reserve trail system to biking the Greenbelt. Whether you enjoy the plethora of things to do the friendly neighbors, there are countless reasons residents choose to make Boise home.
Just minutes away, the East End is home to some of the best events of the summer, including Outlaw Field's Summer Concert Series at the Idaho Botanical Gardens, the cult classic Race to Robie Creek; also known as one of the toughest races in the Northwest, and spooky Old Idaho Penitentiary tours. Kristin Armstrong Park and the MK Nature Center are also located within the neighborhood and present great opportunities for outdoor fun.
Highlands
Nestled in the Boise Foothills, just above the North End, sits the Highlands neighborhood. The property in this serene Mid-Century Modern suburb consists of a mix of Old and New Construction, many with stunning views of the city, large lots, and the foothills as their backyard.
Residents are drawn to this community for its pleasant charm, desirable schools, and golf course that sits at the heart of the neighborhood. Homes in the area boast exceptional craftsmanship, wealthy lots, and intentional landscaping to complement the natural beauty of the Foothills. Find your piece of paradise today and explore all that the Highlands neighborhood has to offer.
Conveniently located next to Crane Creek Country Club, you can find many residents enjoying exclusive access to the well-kept facility and community pool. A majority of the neighbors in the area enjoy spending their free time exploring the outdoors, gardening, and appreciating the perks of living in Boise.
Southeast Boise
Home to one of the fastest-growing communities in the Treasure Valley, Southeast Boise covers the stretch of territory from Boise State University to Bown Crossing. Properties in the area consist of a variety of Traditional Styles built around the 1950s, the 1980s, and a bounty of New Construction Homes built after 2000. Southeast Boise is one of Boise's largest and most diverse neighborhoods, with everything from Starter Homes under $300K+/- to Million-Dollar Estates that lie along the "Boise River Corridor."
This welcoming community is full of opportunities to get outdoors and enjoy some of Boise's most popular gems. With unrestricted access to the Boise River and 25+/- miles of paved Greenbelt that lines the riverbanks, the area is host to hours of summer fun. Many residents benefit from living in Southeast Boise for its convenient access to Boise State and short commute Downtown. Check out Southeast Boise and find a neighborhood that makes it effortless to live an easy-going lifestyle with neighbors passionate about neighborhood pride and community.
Southeast Boise is a beloved suburban sanctuary with unmatched outdoor access throughout the city, brief commute times, and more local shops and restaurants than just about any other neighborhood making it truly one-of-a-kind. Area hotspots include Bown Crossing, a small downtown area ideal for gourmet eats, shopping, and an evening out on the town and Lucky Peak Reservoir for all your outdoor adventures. As the weather warms up, residents can also enjoy the Shakespeare Festival that offers mini-concerts and shows during the summer months.
Boise Bench
Just south of downtown Boise, this predominately residential community overlooks the gorgeous city landscapes and showcases streets lined with mature trees. The surrounding neighborhood is full of a mix of Mid-Century Modern Ranches, European-style cottages, charming Cape Cods, Colonial Revival, and even more architectural gems! Ideal for buyers searching for a house with character and the willingness to invest, these homes are worth the work! The median house sold in the area averages roughly $475K+/- and often features original details from brick exteriors to hardwood floors throughout.
This community attracts a variety of unique lifestyles and residents who enjoy living in the area for years to come. Many residents appreciate the pleasant 7+/- parks encompassing the neighborhood and annual community events, including the highly anticipated Deli Days. The neighborhood is full of beautiful displays of preservation in and around the area, from the Boise Depot to Morris Hill Cemetary.