Boise in the Media: Top Ten Lists
Posted by Hughes Group Blog Team on Thursday, September 1, 2016 at 2:02 PM
By Hughes Group Blog Team / September 1, 2016
Comment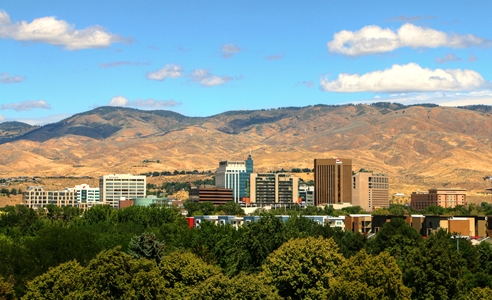 Boise, Idaho is an eclectic city with a habit for capturing the hearts of its visitors. Ever since its humble beginnings as a military outpost, Boise has grown into the third largest city in the Northwest United States. This constant introduction of new ideas, cultures, and values has made Boise the dynamic city that it is today. Boise has consistently proven itself to be one of the best cities in the nation, and has been recognized for this by sources like Forbes Magazine and other prestigious periodicals.
As the Information age has come into full swing people have been hungry to learn about the world around them. This has caused for great new discoveries and new criteria to classify things and places. This is no more prevalent as with the giant influx of top ten lists. There is a top ten list for everything now days, some of them helpful and relevant and others simply frivolous. In the case of relocating, top ten lists can be invaluable in the process of selecting a place to live. Over the last decade or so, Boise's name has been popping up on more and more top ten lists, some of which are very important for someone who is thinking of moving to Boise to know. The following is a list of some of the more impressive top ten lists that Boise has found itself on in the last few years.
#1: Livability
Out of all the cities in America Areavibes.com decided that Boise was one of the most livable cities of 2012. Areavibes.com usually grades cities according to the cost of living, employment, weather, education, housing, and crime rate. They give every city a score from 1 to 100 (100 being the most livable) and Boise got a score of 81 which brought it into the top ten.
#2: Health
Again in 2012, Men's Health and Women's Health magazines ranked Boise as being one of the healthiest cities in the Union. Thanks to Boise's numerous amounts of outdoor activities it is easy to live a healthy lifestyle with exercise. However, as far as eating is concerned, the surrounding farms make it easy to get inexpensive fruits and vegetables straight from the source. So, if you like to shop at farmer's markets, then you will love Boise.
#3. Crime
This ranking was applied to the enter state of Idaho, but it is still prevalent. Crime rate is an important thing to research when moving to a new city. No one want to find out after they've moved that their new home has more violent crimes than they originally thought. Dailyfinance.com ranked Idaho, in 2010 as one of the top ten safest states in the nation.
Their criteria is usually based on 6 statistics: assault, burglary, murder, motor vehicle theft, rape, and robbery. They rank each state between 1 and 50 for each category. (Ex: this state is the number 1 state for frequent rapes. Or it is the 49 state for motor vehicle thefts—so the higher the number the less likely it is for that thing to happen, but the lower the number, the more likely).
Idaho ranked very well compared to the rest of the nation. It was ranked number 33 for assaults, 42 for burglaries, 47 for murders, 46 for motor vehicle theft, 14 for rapes, and 47 for robberies. Now, if you compare it to Nevada, one of Idaho's southern neighbors, it will be whole image will come into focus.
Nevada ranked number 8 for assaults, number 12 for burglary, number 13 for murder, number 1 for motor vehicle theft, number 8 for rape, and number 1for robbery.
Compared with these numbers, Idaho is a relatively safe place to live.
#4 Employment
Boise is one of the best places to live and work in the Northwest. There are hundreds of job opportunities available here for a large variety of people with a varying array of skills. Boise has so many diverse job opportunities that it was listed on the Fiscal Times' list called "Where the Jobs are at' next to Phoenix, Arizona, and Akron, Ohio.
Boise has done great things since the economic crash of 2007 and 2008. The state government put their focus on strengthening the economy and making it easier for businesses to lay down roots here.