Boise, Idaho's Skyline
Posted by Hughes Group Blog Team on Wednesday, August 14, 2013 at 11:41 AM
By Hughes Group Blog Team / August 14, 2013
Comment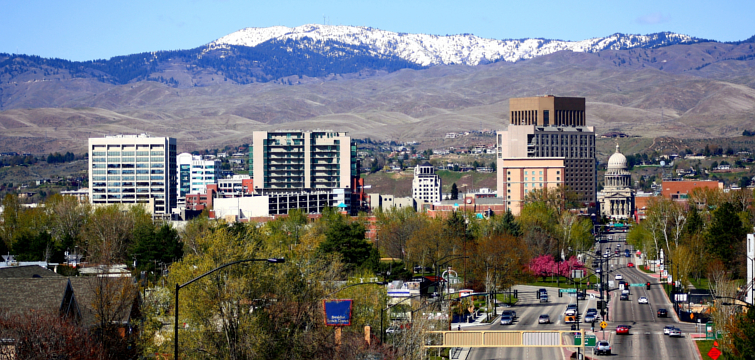 Everybody knows that the United States is home to some of the tallest, and most magnificent skyscrapers, and over the years, there have been 11 American buildings to be crowned with the achievement of being the world's tallest. In fact, it was Chicago's Home Insurance Building built back in 1885, that is considered the world's very first skyscraper. But since 2011, just 4 of the world's tallest buildings are on U.S. soil, a drop from pre 1990 numbers when the U.S. had each of the top 10 tallest buildings.
Today, One World Trade Center in New York City tops out at 1,776 feet, and as of May of this year, is the tallest building in the Western Hemisphere and the 3rd tallest building in the world. The Willis Tower in Chicago, which most people refer to as the Sears Tower, rises for 1,451 feet, and is the 10th tallest building in the world. Trump International Hotel and Tower is also in Chicago, and pierces the sky at 1,389 feet and is the 12th tallest building in the world. Shy of that is the Empire State Building in New York City at 1,250 feet built back in 1931. It was once the tallest building in the world, but now it pulls a ranking of being just number 22. Bank of America Tower in New York City is 1,200 feet, and is the 3rd tallest building in New York City and number 26 on a world scale. New York City and Chicago dominate the top 10 tallest buildings in America, and continue with a constant presence as the list goes on.
World's Tallest Building
On a worldwide scale, the tallest building in the world goes to the 2,722 foot tall Burj Khalifa in Dubai, United Arab Emirates. Construction on the skyscraper began in September of 2004, with the exterior completed in October of 2009. It officially opened January of 2010 as a part of the development in downtown Dubai near the main business district. The building's architecture and design was performed by a company out of Chicago. Office space pricing at the Burj Khalifa reached $4,000 per square foot, and the Armani Residences sold for $3,500 per square foot. Total estimated cost was roughly $1.5 billion. Not without struggle over the financial crisis between 2007 and 2012, the skyscraper is finally now at roughly 80 percent occupancy – as reported at the end of 2012.

The Burj Khalifa is an example of mixed use development – with residential spaces, office spaces, hotel spaces, and more – designed to diversify Dubai's economy, attract international recognition – and thus spur investment. They wanted to create something sensational, and they've certainly succeeded!
The world's tallestbuilding behind the Burj Khalifa is the Shanghai Tower, a supertall skyscraper under construction in Pudong, Shanghai. It will be completed next year, and will stand at 2,073 feet high with 121 stories. What's fascinating about this tower is that it was designed with a glass facade intended to reduce wind loads on the building by up to 24 percent, which accounted for 25 percent less structural steel than a conventional design of similar proportions. That's an expected savings of roughly $58 million in material costs.
Boise's Tallest Buildings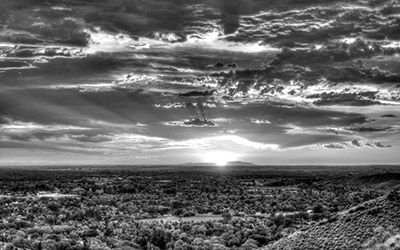 With all that in mind, how does Boise's buildings rank against the world's? As you might have suspected, they don't rank anywhere near the top. Boise's skyline doesn't look anything like those found in Chicago, or New York City, or Dubai – but – do we want it to? One thing that makes Boise's skyline unique and beautiful is how it demonstrates the city's rural surroundings – in equal parts urban. A seamless blend of beauty, Boise's skyline speaks volumes about the city itself. Let's take a look at what's there.
Many are not very familiar with Boise's tallest building – the 8th and Main, or Idaho's headquarters for Zions Bank building – because it's not yet completed. Slated for completion the first month of next year, the $80 million dollar building will measure up at 323 feet with 18 stories, making it the tallest structure not only in Boise, but in Idaho. It was a welcome day for the city of Boise when they broke ground at the long empty Boise Hole, which sat deserted at the center of the city for 25 years. Indeed, the Boise skyline is going under some significant change with the addition of the tall building, which sits nicely in the heart of the city. It's a far cry from Dubai's 2,722 Burj Khalifa, but it should fit just nicely with the beautiful foothills behind it.
The modernism, steel US Bank Plaza has long been Boise's tallest building – since 1978 until this year. It rises 267 feet, and is now the second tallest building in Idaho. The 20 floor, commercial office building in downtown has an all marble and tile lobby with high vaulted ceilings. It opened as headquarters of the West One Bank, which was acquired back in 1996 by Minneapolis based US Bank.
The high rise building, One Capital Center, is a concrete commercial office in downtown that once had a top floor office occupied by the late Boise billionaire J.R. Simplot. It was completed in 1975 and has 14 floors.
The Grove, or Grove Hotel is a modernist high rise hotel designed by HNTB Architecture, completed in 2000. It has 16 floors and 245 parking spaces, and rises 196 feet. It is the 4th tallest building in Boise.
Front Street's Aspen Lofts isn't far behind the Grove in terms of feet, it sticks into the sky at 194 feet. This high rise building is a residential condominium with residential units containing 10 and a half foot high ceilings. Construction was completed in 2009, and has 17 floors. It's located in the BoDo district.
Boise, Idaho can't compete with the world's, or America's tallest buildings, even in spite of Boise's recent dynamic and increased business growth – but it sure doesn't make the city any less beautiful.