Boise Idaho Takes the top Spot in the Nation for Most Improved Market
Posted by Hughes Group Blog Team on Tuesday, September 25, 2012 at 10:12 AM
By Hughes Group Blog Team / September 25, 2012
Comment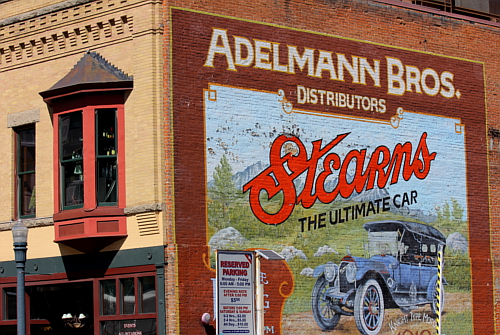 Boise, Idaho proves to be one of the healthiest markets in our nation with a top performing and speedy housing recovery.
CoreLogic is one of the nation's leading companies that provides consumer, financial and property information, including analytics and business services. The company announced some very good news for the real estate scene in Boise Idaho, naming our capital city as the country's most-improving real estate market. Due to the largest year-over-year gain in the Real Estate Strength Index (RESi), it's easy to see why Boise Idaho made the rankings once again. According to CoreLogic, "Boise, Idaho, is the most improved market with a RESi score of 49, the highest level for this market since July 2008 and improvements across all three RESi sub-indices."
RESi sub-indices include the economic Health Index, the Real Estate Health Index and the Mortgage Finance Risk Index. These three components are combined using a weighted blend for each market.
The Job Market
"The employment growth (found in Boise) follows extraordinary improvements in the housing market as evidenced by a 15.9 percent year-over-year increase in home prices in June 2012."
The newly introduced CoreLogic RESi is a monthly index that ranks and compares quality, sustainability and health of all metropolitan housing markets using economic, real estate and mortgage factors. Significant findings in CoreLogic's September Market Pulse Report included robust economic growth and a housing market that is accelerating in all areas across the nation. Sales are up. Mortgage performances are improving and prices are getting better.
Boise, Idaho holds up the top spot for most improved market while other most-improving markets are also found in the west. Boise real estate leads the current and future health of our nation's economic climate, with significant improvement in number of sales, home prices and delinquencies.
There are several key factors that are responsible for Boise's local real estate market bounce-back, including the city's vitality and strength as a business environment. Boise real estate is popular with the help of affordability, popularity as well as an impressive list of things to do and see. Boise's frequent media attention continually crowns it as one of the best places to live and do business, and with our city's positive trends, it's likely we'll continue on an upward climb for years to come.