Boise, Idaho Lands the No. 4 Spot on the "Top 10 Downtown" List
Posted by Hughes Group Blog Team on Sunday, June 10, 2012 at 10:28 AM
By Hughes Group Blog Team / June 10, 2012
Comment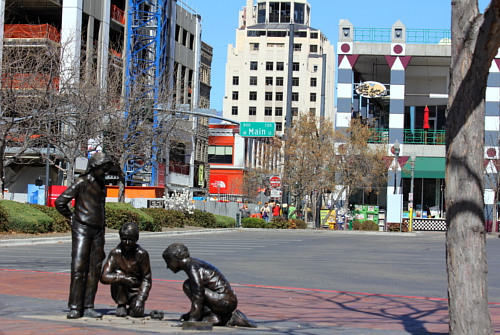 At Livability.com, Boise has made it onto the "Top 10 Downtown" list for 2012. Livability.com is a national website that highlights more than 500 of America's top places to visit and live.
The Top 10 Downtowns list focuses on the 500 most livable cities in the nation, and narrows down those that are set apart from "merely good downtowns" to those that are exceptional. Drawing upon the expertise of Christopher Leinberger, the director of the Center for Real Estate and Urban Analysis at George Washington University, the Top 10 List was compiled using the models of "knowledge economy" as well as "experience economy." The best downtowns are those with outstanding businesses and services in addition to a great overall atmosphere and aesthetic value, a place that can evoke great memories and experiences.
As Livability.com set about finding the country's downtown gems, they also considered those that "poised to offer the best experiences to residents and visitors," along with economic growth and a healthy forecast led by community officials who possessed plans for continued improvement.
The cities on the list were restricted to those with a population between 100,000 and 300,000. Then, cities were analyzed for their current success and future potential. Also, they looked at average incomes, downtown vacancy rates and the distance between homes and downtown amenities. Boise, Idaho nailed the no. 4 spot.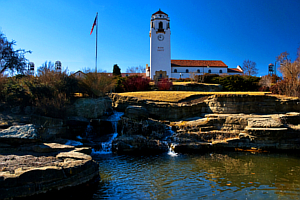 Boise consistently lands on best of lists, so earning a place in the top five comes as no surprise. Livability.com recognized Boise's unique "small-town charm and urban cool," as well as the clean, well-maintained sidewalks and of course, the more than 25 miles of paved pathway alongside the Boise River (which runs directly through the center of town). Downtown's office and retail vacancy rates are among the lowest in the nation, and you'll find an eclectic variety of art galleries, museums, event centers, movie theaters and plenty of other entertainment options.
About 30,000 people work in downtown Boise and you'll find more than 300 shops and services-including nearly 100 restaurants which are almost all locally owned. Downtown boasts some of the best parking around with five covered garages with over 2,000 parking spaces with the initial hour free. The great sense of community, affordable living, mild weather and numerous recreation opportunities all combine to make Boise, Idaho one of the most liveable cities in the country.