Boise, Idaho Gears up for the Annual Hyde Park Street Fair
Posted by Hughes Group Blog Team on Tuesday, October 28, 2014 at 2:23 PM
By Hughes Group Blog Team / October 28, 2014
Comment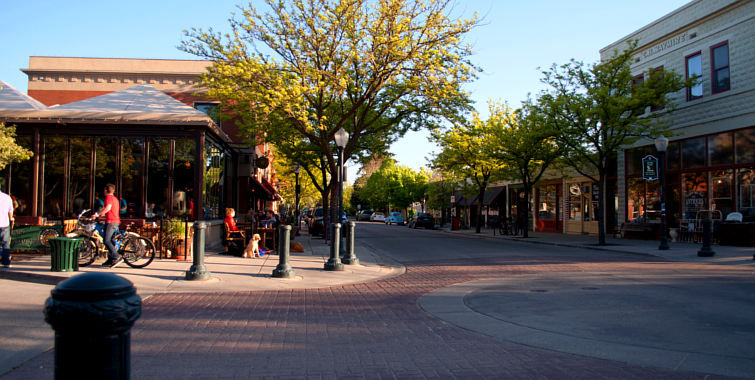 It's that time of year again in Boise, Idaho – the Hyde Park Street Fair is gearing up to liven Camel's Back Park September 12th through the 14th, and you're invited to join in on an eclectic variety of wholesome entertainment options provided by the friendly North End Neighborhood Association. 2014 will make the 35 year for the Hyde Park Street Fair, and this year the entertainment is slated to be as fun and exciting as in years past. The music, food, refreshments, arts, crafts and entertainment are some of the best Boise has to offer – so come out to the North End and enjoy the unique lifestyle this beloved street fair celebrates.
One of the best ways to get acquainted with Boise's North End is the Hyde Park Street Fair. This neighborhood party runs each year as summer transitions into autumn, and showcases the pride and culture this unique part of town has grown to be so well known for. Wherever you live in the Boise, Idaho area, a stop at the party is welcomed and embraced. Don't make it to Hyde Park often? It's more than just a lively area to sponge up your weekend with some fun. Visit this North End neighborhood for its historic significance and aesthetic appeal – and peruse the popular places to eat and shop. The Hyde Park Historic District is located on North 13th Street just a few blocks north of downtown Boise, and was inducted into the National Register of Historic Places back in 1982. Just another reason to make an appearance at the area's most popular event.
The Hyde Park Street Fair launched back in 1979 as a way to bring back languishing Hyde Park businesses, and for more than the last decade, the fair has experienced exponential growth with turn outs of roughly 35,000 to 40,000 over its 3 day weekend run. This fundraising and informational effort is one of the biggest attractions as far as neighborhood street fairs go anywhere – benefiting the North End Neighborhood Association as well as a variety of vendors that flock over from all over the west. According to their web site, this "neighborhood picnic" rivals citywide events in communities as large as Tacoma and Spokane. With a turn out billing up to 40,000 people – it's a must see event.
Back in the infancy of the Hyde Park Street Fair, it was a humble event put on by the Hyde Park Merchant Association full of fun loving hippie culture, complete with tie-dyed clothing, arts, crafts and music. It was what you might expect for a gathering of its kind in the late 70s and early 80s. 13th Street was set up with tables and booths with power fed through a jumble of extension cords. Since those early docile days, the street fair moved to Camel's Back Park in 1990 to accommodate the growing crowds. Today, you'll find over 120 booths that feature a wealthy collection of local and regional arts and crafts, live music, nonprofit groups, food, beer & wine gardens, and much more.
New this year at Boise's North End, which happens to run concurrently as the Hyde Park Street Fair, is the Hyde Park Curb A'Faire. This already festive weekend will have the addition of the first ever Curb A'Faire that will feature its own music, art, beer & liquor bar at the intersection of 13th and Eastman Streets, several blocks away from Camel's Back Park. The festivities here should be less crowded and on a much smaller scale. Presented by the Hyde Park Merchants Alliance, the Curb A'Faire will close down several blocks in Hyde Park to provide space for the action, and starting on Saturday, street circus performers and art displays will begin at noon. On Sunday, the festivities will launch with live art pieces, sidewalk chalk art and a band of DJs and musicians.
Intrigued yet? Leash up the dog and join the celebration during one of the last warm weekends of the year!
For all your buying and selling needs throughout Boise, Meridian, Eagle, Nampa, Kuna, and Star, Idaho, contact Hughes Real Estate Group at (208) 571-7145 anytime to get started.