Boise, Idaho : An Urban Forest
Posted by Hughes Group Blog Team on Wednesday, February 12, 2014 at 1:31 PM
By Hughes Group Blog Team / February 12, 2014
Comment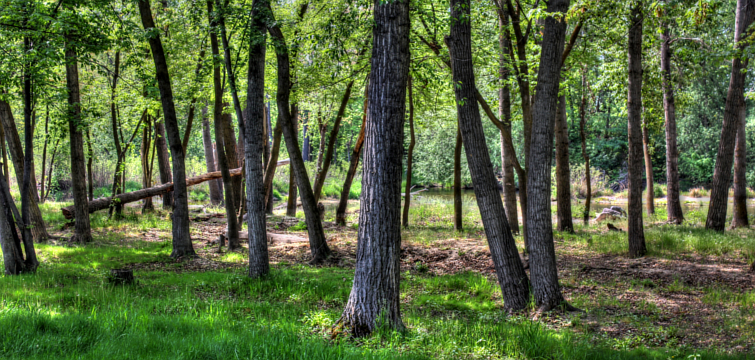 U.S. Army Captain Benjamin Bonneville, an early Idaho explorer, arrived to a location on the Oregon Trail along with his band of emigrants and saw in the far reaches among a beautiful valley a pronounced green along the river – a sight that told them the water and grass would be good. "Les bois, les bois!" "The trees! The trees!" It was a joyous occasion.
This is just one of the stories behind the origin of Boise's name. French Canadian fur trappers set up their traps along the Boise River, which had become a distinct landmark in an otherwise high desert plain. They called it "La riviére boisée," which translates into the wooded river. No matter where the word Boise originally came from, the valley has certainly become a paradise of trees, and has lived up to its nickname, The City of Trees. However, it didn't begin that way. The pronounced green along the river was pretty exclusive, with the surrounding area fairly bleak and dry. If only Captain Benjamin Bonneville knew that the discovery of his riverbank would turn into a sprawling mecca of trees, about 290,000 of them, to be exact. The benefits of urban trees are vast. They absorb carbon dioxide, converting it into the oxygen we breathe. They slash energy costs. They add value to your home. They add scenic appeal. They even make you feel happier.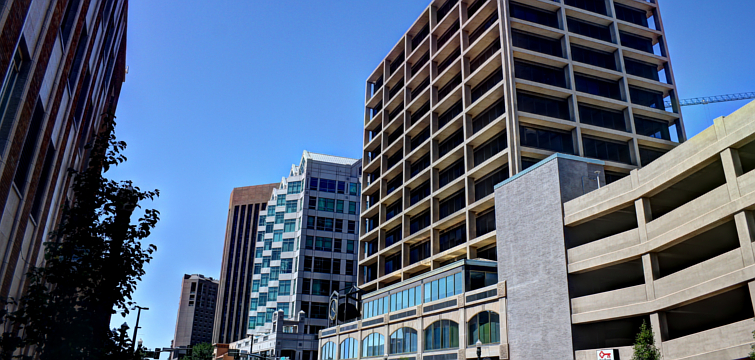 The aesthetic value likely pops into most folks' minds first, making it easy to forget just how handy they really are. Urban trees shade buildings, provide life and shelter to wild animals, they filter air pollution, and stop erosion. In fact, research shows that folks who live near trees live longer lives and generally feel happier. A study performed by the European Center for Environment & Human Health explored data collected over 18 years from over 10,000 participants to better understand the self reported psychological health of people and their relationship between urban green space, well-being, and mental distress. They reported that findings showed that urban green space can deliver significant benefits for overall mental well-being – and Boise, Idaho, is definitely not running short on urban green space.
Of course, there are plenty of other reasons why trees are beneficial that extend beyond the health ones. They can do wonders for your home. When you plant large, deciduous trees in the right places around your property, you'll use less energy.
The east and west walls of your home receive the most sun. You can shade these sides of your home by planting deciduous trees, or trees that lose their leaves, around your home to shade the unrelenting sun. According to the U.S. Department of Energy, you can slash your air conditioning bill drastically. Plant these trees strategically to get the most out of them. The Arbor Day Foundation reminds you that once the leaves fall, the sun beams through tree branches to warm your home in the winter. And because the sun travels lower on the southern horizon during the winter months, they suggest avoiding planting evergreen trees on the south side where they'll block winter sunshine. They also suggest planting conifer trees on the north and northwest sides of your home to block cold, winter winds.
Also, trees or shrubs that are planted to shade your air conditioning unit can help cool your home more efficiently by using less electricity. An AC unit that operates in a shaded area can use up to ten percent less electricity than the same unit sitting out in the sun. It's also a good idea to plant trees over patios and driveways.
For many home buyers, they're much more likely to purchase a home that has mature and beautiful trees on the property as opposed to those that don't – adding significant resale value. The proof is in the price difference between homes outfitted with trees, and those that have none. Several studies have shown that a well landscaped yard can increase the value of your home significantly. The Council of Tree and Landscape Appraisers says that a strong, mature tree can add from $1,000 to $10,000 to the value of your home. People seem to like large trees and privacy to hide behind. As a result, they fetch instant curb appeal for potential buyers who haven't even gotten inside the home.
Of course not every tree works in every location. The National Arbor Day Foundation has plenty of helpful information when it comes to finding the right tree. As for the other trees that surround your everyday life as you work, play, and live in Boise, Idaho – those are already taken care of.
Hughes Real Estate Group is always available to talk Boise Idaho real estate anytime at (208) 571-7145. Hughes Group specializes in all things buying and selling Idaho real estate in and around the Treasure Valley, including Boise, Meridian, Nampa, Eagle, Caldwell, Kuna, and Star.
Sources Used:
http://www.thedailygreen.com/environmental-news/latest/tree-planting-tips-47072203