Boise Hidden Gems
Posted by Hughes Group Blog Team on Thursday, February 17, 2022 at 12:15 PM
By Hughes Group Blog Team / February 17, 2022
Comment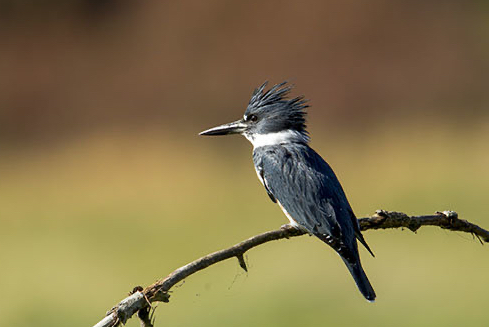 Known as the City of Trees, Boise's convenient access to outdoor attractions and thriving economy draw visitors from in and around the area to enjoy the beautiful scenery and downtown amenities. While many folks may choose to spend their time at the same local hotspots, Boise has much more to offer and makes every day an opportunity for experiencing some of the best this area offers, most especially with the recent boom of newcomers and new Boise based businesses. Live like a local, enjoy area events, outdoor destinations, and discover why Boise is the ideal place to call home.
Hidden among a sea of trees and endless miles of untouched wilderness, Boise boasts the ideal balance between city living and access to the great outdoors. Boise is full of gourmet dining, soaring skyscrapers, outdoor adventures, and plenty of character hidden among the historic buildings. While Boise is well known for attractions, including the Ridge to Rivers System and packed 8th street eateries, why not spend time checking out some of the best-hidden gems? Tour the city like a local and choose from a list of adventures below!
The Basque Block
Home to perhaps one of the largest Basque communities across the greater northwestern United States, Boise, Idaho, is dedicated to preserving culture. The Basque Block commemorates Basque culture unlike anywhere else in the region, with an entire block full of authentic Basque cuisine, museums, traditional architecture, and annual celebrations. Consider checking out all-time favorites, including the Basque Market, known for the state's largest selection of Basque wine, or grab a bite to eat at Leku Ona for a Basque fine-gourmet dining experience in a welcoming environment with friendly folks, fresh food, and new dishes to try out. Don't miss the annual Festival of San Inazio or the highly anticipated Jailaldi Festival held about every five years. Prepare to be amazed, as these events have attracted over 40,000+/- residents and visitors.
The Flicks
Check out a theatre that has been beloved by the community since 1984. The Flick is an excellent stop for film enthusiasts who enjoy supporting local businesses and independent, foreign, and art films—voted Idaho Statesman's Best Movie Theatre numerous times. It's hard to beat an afternoon allocated to taking a break to enjoy a movie at The Flicks, complete with an inviting lobby café with an ample selection to choose from, a conveniently located upstairs meeting room, a garden patio with a fountain and café seating, and a video/DVD rental shop. This location is perfect for entertaining visitors to the city and makes for a great centrally located stop for entertainment for a fun-filled day within the downtown area.
The Black Cliffs
Residents and visitors alike within the greater Boise area may consider checking out Lucky Peak; the entrance to the canyon surrounding this beautiful area presents magnificent rows upon rows of columnar basalt stretch endlessly down the highway less than 20 minutes from downtown Boise. Geologically perfected as though made for entertaining rock climbers, the rock columns feature natural fractures that perform well as climbing holds. As a well-established climbing area, the cliffs also offer hundreds of climbing routes for various skill levels, creating an excellent platform to consider that most climbing novices may navigate and enjoy with the correct professional guide and instruction.
Boise routes lead travelers alongside the base of the beautiful rolling foothills, from Highway 21 towards Lucky Peak, as endless columns of volcanic basalt cliffs line the path. Ideally, shaped holds provide rock-climbing enthusiasts a bird's eye view for enjoying the scenic views of the crystal blue waters surrounded by towering cliffs. The Black Cliffs in Boise, Idaho, is a conglomeration of gigantic lava rock formations that stretch high into the sky above. Exploration of these cliffs grew in popularity mainly in the early 1960s when community members who enjoyed the sport of climbing began the daring feat of incorporating the cliffs as a part of their training and thus proved that the rocks are an optimal location for their endeavor. Check out the fantastic views of the river flowing by and the stunning cliffs that draw large crowds during the warmer months due to their popularity among observers and climbing enthusiasts alike.
Hyatt Hidden Lakes Reserve, Boise
Featuring nearly 40+/- acres of wildlife retreat, the centrally located haven, Hyatt Hidden Lakes Reserve, is the ideal in-town getaway. The nature-filled area is known for its gorgeous vista overlooks, various trails and pathways, open water, miles of nature preserve, educational opportunities and interpretive signage, and extensive opportunities for photography, wildlife, and bird viewing. Hikers may enjoy the range of beginner to advanced level trails open to pedestrians only, surrounded by the sounds of nature, and ideal for a peaceful afternoon traversing the hills. This scenic gem is open from sunrise to sunset and is encompassed by residential areas, making it a great alternative to popular tourist destinations.
Morrison Knudsen Nature Center
If exploring the downtown Boise area, find the pleasant MK Nature Center located about 1.5+/- miles from the heart of area happenings. The delightful wildlife preserve is an ideal location for an evening stroll, a picnic, and the optimal place to learn more about opportunities for community participation. Explore the 5+/-acres of well-kept wildlife habitat and pathways nestled along the Boise River Greenbelt. Adjacent to the Kristin Armstrong Park, this quaint inner-city wilderness tour takes visitors through a series of underwater viewing windows, interactive habitats, and educational infographics about native wildlife in the area. Check out the MK Nature Center as a fun stop for visitors of all ages, and don't miss the Visitor Center with local artwork on display throughout this one-of-a-kind learning experience.
Hyde Park
Hyde Park is a popular gathering destination for the community and rests at the base of the stunning Boise Foothills. Find several buildings registered on the National Historic Register, each with its unique characters. Each facility's incredible architecture and structural designs will have first-time visitors in awe with the meticulous details and unique styles. Discover an array of activity opportunities, boutiques, shops, ice-cream parlor/gift shops, and dining opportunities that make for a fun-packed day.
The park itself is a central hub for many community events and gatherings, with open grass areas ideal for outdoor enjoyment, playgrounds, hiking and biking trails, sports courts, outdoor gym equipment, and dotted with mature tree life.