Boise Has Nice Neighbors, Too
Posted by Hughes Group Blog Team on Thursday, August 8, 2013 at 9:40 AM
By Hughes Group Blog Team / August 8, 2013
Comment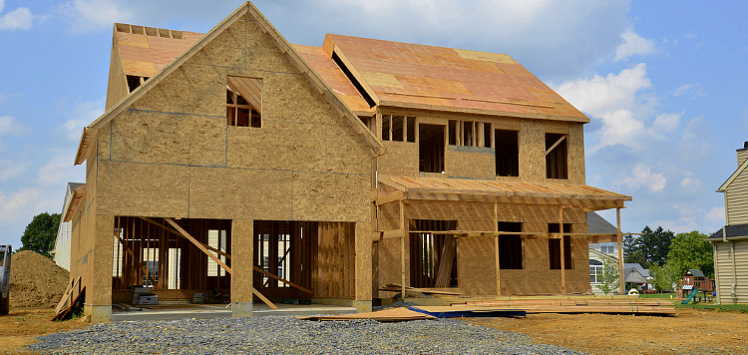 There are so many decisions to make when it comes to buying a Boise, Idaho home, it's often an overwhelming experience. From houses, to condos, to townhouses, to new construction homes – the options are vast and extensive. Boise, Idaho is known for its eclectic variety of neighborhoods, both new and old, with an impressive resume of homes and properties that run the gamut of all styles. Boise's North End is arguably our city's crown jewel, where homes with wonderful character and history line the gorgeous tree-lined avenues. With a visit up to Warm Springs, you'll love walking past the unique Victorian style homes, many of which were built around the turn of the 20th century. Boiseans love our downtown area, where ample residential areas provide quick access to Boise's favorite amenities – including the Boise Greenbelt.
Boise, Idaho is a wonderful place to live – but the options don't end within Boise's borders. The Boise metro area is home to more than just our capital city. With about 616,000 people living in the Treasure Valley, many have found their ideal place to live in one of the surrounding bedroom communities. Whether it's Eagle, Kuna, Star, Nampa, or Meridian, western Idaho is home to some of the state's most desirable places to live – it's no wonder that the Treasure Valley has experienced tremendous growth rate during the last few years.
If you're searching for a home in the Boise, Idaho area, you'll quickly discover that the benefits to living in our state's capital extend to the outlying areas, whether it's Meridian, Nampa, Kuna, Star, Middleton, or Eagle. While each city has its own set of unique characteristics, they share commonalities that everyone throughout the valley enjoys. Whether you're out on a golf range in gorgeous Eagle, taking a stroll through the quiet countryside in Star, or zipping around on your bike in downtown Boise – you're living in one of the most temperate, affordable, and crime free mid sized metros in the country. So, if you're in the market to buy into Boise, don't forget to check out the neighbors!
Meridian
Boise and Meridian really anchor the Treasure Valley. Meridian is home to about 75,000 people, and is the state's fastest growing city and the third largest overall. Meridian is considered by some to be the center of the Treasure Valley, so if you're looking for something super close to the city without being in the city, Meridian should be one of your top choices. It also provides quick access everywhere – whether it's a quick trip into the mountains, an afternoon at the Boise River, or a trip to Idaho's largest mall. With a home in Meridian, Idaho, you'll definitely enjoy everything that comes with living in a central location. Plus, Meridian has its own set of amenities that has folks coming in from all around to enjoy, such as Roaring Springs Water Park, and Wahooz, a large entertainment complex.
Meridian has shown impressive population growth – an 81.5 percent increase since 2000 – so much of Meridian's development is new.
Eagle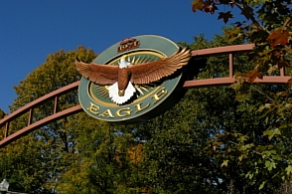 If you're looking for gorgeous tree-lined streets, pocket parks, the river, and Boise foothill views, Eagle is your place. This bedroom community is one of the Treasure Valley's crown jewel, and is one of the safest, and most well-maintained areas to live in. Eagle is unique for several reasons, but it's a favorite for its beautiful sprawling homes and quaint downtown life. This Idaho gem is home to roughly 20,000 people, and like Meridian, has spurred its own population growth over the last 10 years. However, Eagle is still the place to go if you're looking for a small town atmosphere close to the big city amenities found in neighboring Boise. Eagle provides premier Idaho living, and you'll love the quick access to the area's expansive recreation, including Bogus Basin Ski Area and the Boise Foothills.
Eagle is home to Eagle Island State Park, an impressive resort full of recreational facilities you'll easily enjoy weekend after weekend. Experience more than 5 miles of trails, a swimming beach, plentiful picnic areas and even a Sportsman's Access area that offers fishing opportunities.
Kuna
Kuna, Idaho, just like its neighbors, has experienced tremendous population growth throughout the last decade. With a population that has tripled between 2000 and 2010, this spacious, rural Idaho town is now home to roughly 16,000 people. Those who live in Kuna enjoy larger, open areas while keeping access to Boise quick at hand. Kuna is largely surrounded by farms and agriculture, providing a high quality of life with a nice mix of developed areas and rural countryside. Kuna provides a good home to folks who want to be close to large metropolitan amenities while living a quiet lifestyle. In addition, Kuna is one of the most affordable areas in all the Treasure Valley.
Nampa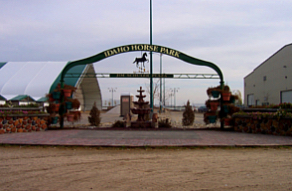 Nampa is explosive. As one of Idaho's fastest growing cities, Nampa is the location for many of Idaho's most prominent events, many of them found at the Idaho Center. With over 80,000 people, Nampa is able to stand on its own as a great and secure place to live, with a nice variety of new and old neighborhoods. While Nampa continues to grow and thrive with new businesses, housing developments, and amenities – it is still a major commuter town for those who enjoy a lower cost of living while working in Boise. Just 20 miles west of Boise, Nampa is not far from the widely enjoyed recreation that Idaho's capital city is known for.
The Boise metropolitan area is indeed a unique and wonderful place to live. It's one of the most remote metropolitan areas you'll find in the entire country – and to those who are unfamiliar with the area, it has a surprising arts and culture scene that can rival those found in larger cities. In addition, the valley is quite stunning – in spite of taking up residence in a desert valley, the plethora of vibrant trees, picturesque foothills, and ample water will have you believing you're living in a mountain oasis.