Boise Foothills: A Mountain Biker's Paradise
Posted by Hughes Group Blog Team on Thursday, May 14, 2015 at 11:14 AM
By Hughes Group Blog Team / May 14, 2015
Comment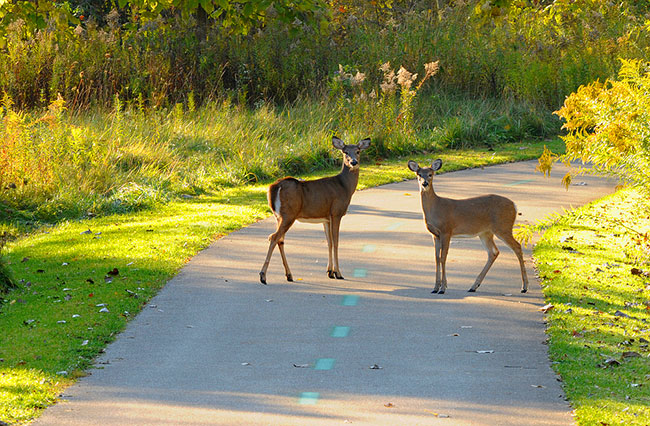 Boise is home to more than the Idaho State Capitol Building, Boise State University, and the Broncos. While the city itself has a lot to offer in the way of amenities, culture, and entertainment, it's what's beyond the city that brings so many people here. The outdoors are a huge part of life in Idaho, and Boise is no exception.
The Boise Foothills are beautiful, and they offer some fantastic views of Idaho's nature and wildlife. But they offer so much more than that. They are also home to some of the best mountain biking in Treasure Valley, and Boise sits right at the foot of them. This makes Boise prime real estate for anyone looking for that perfect blend of city life and the great outdoors. And if you love mountain biking, you'll love living in Boise.
A Whole Lot to Offer
The Boise Foothills are home to dozens of mountain biking trails that sprawl for miles. Whether you're looking for a quick ride after a day in the office, or you're looking for an all day trek through the wilderness, you'll find that there are trails and loops that will foot the bill quite nicely. There are several areas, each different from the rest, which offer miles of mountain biking trails for the seasoned enthusiast or the weekend novice.
Oregon Trail Reserve
In the mid-1800s, the Oregon Trail was a busy path for people looking for a new and better life. Now, you can take your mountain bike and follow the same trail, or explore more of the area. Work is being done to create a trail system that will connect with other areas, like Bonneville Point, Barber Park, and the Greenbelt Pathway. Take a ride through a piece of history, and enjoy the beautiful scenery surrounding Boise. Make sure to stick to the designated trails in order to help preserve this historic site. If you do take your mountain bike here, you are requested to walk you bike across the Kelton Ramp, to preserve this piece of history.
Military Reserve
This is a large area that covers 460 acres. It earned its name from Fort Boise, and because this was the site of military maneuvers during the 1860s to the 1940s. These military activities involved gunnery practice, and the area was host for many other military movements. Today, the land is owned by the city of Boise, and has been preserved as a recreational and wildlife area. There are multiple trails here that can be looped together if you're looking for a longer bike ride. It also has a partially paved trail for service vehicle access, as well as bad weather riding.
Camel's Back/Hulls Gulch Reserve
Both of these reserves are incredibly popular for mountain biking, as well as watching wildlife at the ponds. There are ongoing efforts to restore and preserve the landmark, as well as local and rare plant life. Originally, this area was going to be developed, but in the 1990s, citizens were able, with the help of federal funding, to protect the area from being developed. This is a great place for steep climbs on mountain bikes and fantastic views.
Polecat Reserve
This is a newer area, having been developed in 2007. There are over 7 miles of trails here, and the views that they offer are stunning. You can experience great views of Treasure Valley and the Boise Ridgeline. This is a great area for beginners, as the grades are fairly easy.
Shafer Butte Area
Split by Bogus Basin Road, this area is home to nearly 30 miles of trails at high elevation. Enjoy mountain biking in the forest, and experience a variety of different trails. Above the road, the trails typically start with a climb, and then descend. Below the road, they descend and end with a climb.
Live in Paradise
Mountain biking isn't all that Boise has to offer, but it is a popular activity. From water sports, to winter sports, and everything in between, Boise is the place to live if you desire the outdoors. The city is surrounded by opportunity, and if you buy real estate here, odds are you'll have adventure waiting for you, right in your own backyard. So grab your mountain bike, and head to Idaho.