Best of Boise
Posted by Hughes Group Blog Team on Thursday, June 10, 2021 at 10:20 PM
By Hughes Group Blog Team / June 10, 2021
Comment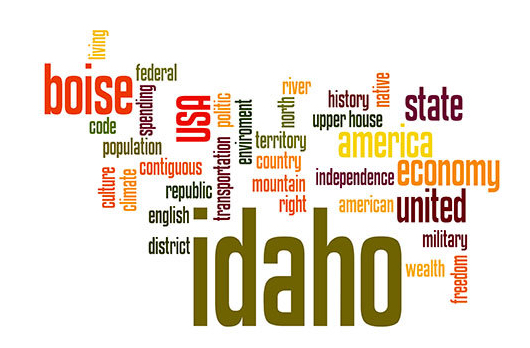 A hidden gem, Boise continues to attract visitors with a growing underground culture, great food, excellent selection of local breweries, active lifestyle, educational opportunities, and an ever-growing number of small businesses. Boise, Idaho, strikes an ideal balance between metropolitan city perks and rural living, with access to just about every type of recreational activity. As Boise draws more attention, the growing population has created a cultural boom that has revolutionized the area's diversity and transformed the cultural scene.
Annual Events
Boise is host to a variety of things to do year-round, from downtown excursions to outdoor adventures. Look forward to fan-favorite events, including the farmers market, Twighlight Criterium, Race to Robie Creek, Winter Garden a glow, and one of the biggest festivals in the Treasure Valley; Tree Fort! Whether you enjoy taking to the foothills or taking in all that the city has to offer, Boise is home to a plethora of annual events that are sure to pique your interest.
Boise Farmer's Market & Capital City Public Market
Come spring, enjoy pleasant weather, blooming wildflowers, and fresh local produce local available from April through October, every Saturday at the Boise Farmers Market & Captial City Public Market. Spend a weekend out on the town and stop by the market to find one-of-a-kind handmade items or grab a delicious bite to eat from one of the many local artisan vendors.
Spirit of Boise Balloon Classic
A Boise tradition for around 30+/- years, The Spirit of Boise Balloon Classic is an annual balloon launch event hosted at Ann Morrison Park. Witness these colorful, vibrant balloons start lifting off around 7:00 am or catch them floating over and even landing in and around Boise hotspots! Celebrate one of the many reasons people love to call Boise home and enjoy this week+/- long event every August.
Outdoor Hotspots
Boise is home to a variety of nearby outdoor recreation hotspots including, Lucky Peak State Park, the Ridge to Rivers Trail System with over 190 miles of trails, Bogus Basin Mountain Recreation Area, and so much more! Find an interconnected network of trails lining the foothills and connecting neighborhoods to public land. Make outdoor living a lifestyle and enjoy access to a recreation haven just outside your front door!
Boise Greenbelt
Considering exploring Boise's list of outdoor activities? Add The Boise Greenbelt to your list, a 25+/- mile stretch of pathway accessible to bicycles and pedestrians extending over 850 acres. The greenbelt is full of pleasant parks and recreation sites situated along the Boise River. The tree-lined trail makes its way through the heart of the city, providing an opportunity to take in scenic views, wildlife habitats, and ideal access to enjoy one of the many popular riverside parks.
Lucky Peak State Park
Just outside of downtown Boise and connected to the greenbelt lies Lucky Peak State Park. Made up of three points, Lucky Peak consists of Sandy Point featuring a beach and shady trees for a picnic, Discovery Park, great for large gatherings, and Spring Shores, which caters to lakeside access and a full-service marina with boat ramps, rentals, and a convenience store. Sandy Point Beach and Discovery Park are conveniently located a short 10+/- minutes drive from downtown Boise or a 30+/- minute bike ride on the scenic Boise River Greenbelt. Spend a day at one of these pleasant parks swimming, picnicking, fishing, boating, or biking.
Historical Hotspots
Full of rich history and culture, Boise was founded around 1834 and became a trading post for wagons traveling along the Oregon Trail. Since then, the town has flourished and grown into a hub of well-kept historical buildings with a great selection of museums and preserved landmarks displayed throughout the city. Check out some local favorites, including the Basque Museum and Cultural Center, Hyde Park, Idaho State Museum, Idaho Anne Frank Memorial, and more!
Hyde Park
A prominent point of interest for historic buildings, outdoor recreationists, and boutique shops in the North End Neighborhood, Hyde Park was one of Boise's first suburban shopping areas and is unofficially known as the mountain and touring bike headquarters of the Treasure Valley. Hyde Park is a gateway for outdoor enthusiasts and popular neighborhood events, with convenient access to the Boise foothills trails. Find an ideal start or end to an adventure-packed day and check out popular trailheads, including Lower Hulls Gulch Trail, Central Ridge Trail, Table Rock Trail, and Harrison Hollow Trail nearby.
Idaho Anne Frank Memorial
Located in the heart of downtown Boise, Idaho, the Idaho Anne Frank Human Rights Memorial stands as a testament to human rights. This unique, interactive park was designed to spark conversation on a community and global level through intentional quotes and art created with native plants, stone, and water features. Check out iconic pieces including The Quote Wall, Anne Frank Statue, Bethine and Frank Church Writing Table, Stone Bookcase, and more.
Arts Scene
The Boise foothills are enjoyed by outdoor enthusiasts and local artists alike. The foothills serve as a beautiful backdrop for the stunning murals that decorate the skyscrapers and an ever-growing number of studios and galleries in the valley. Artists capture the heart of local pride and some of the best perks of living in the area. From vivid murals to bronzed statues, local artwork boasts fresh colors and unique materials inspired by Idaho's rural mountain landscapes.
Freak Alley Gallery
Freak Alley Gallery, located between 8th and 9th street in Downtown Boise, stands as one of the largest open-air, mural centric galleries in the northwest. As summertime approaches its peak, witness the alley transform as a multitude of talented artists crafts unique pieces during the alley's biggest live event.
Tree Fort Festival
As the leaves turn to autumn and summer comes to a close, get ready for this multi-day fun-packed festival chock full of up-and-coming musicians, passionate artists, compelling writers, craft brewers, culinary masterminds, and so much more. Find entertainment for days as the festival attracts locals and visitors alike with a host of events, shows, and specialty forts. Come participate in one of the most anticipated events of the year and celebrate one of the many great reasons to call Idaho home!
Specialty Shops
Discover a selection of unique boutique and retail shops scattered in and around downtown Boise. Find just about everything you could either need or want, just a short stroll or drive away. Enjoy everything that Boise has to offer, including a plethora of locally sourced goods from gear to gifts available at popular shops, including Banana Ink, Mixed Greens, Idaho Made, Wear Boise, Idaho Candy Company, and so many more.