Being prepared for an appraisal
Posted by Hughes Group Blog Team on Monday, September 16, 2013 at 6:21 PM
By Hughes Group Blog Team / September 16, 2013
Comment
Chaos, stress, excitement- these feelings come with selling a house. How do you enhance the excitement part of it and lower the chaos and stress? There are so many things to do and seemingly never enough time to accomplish them. One item on the "to do list" is to get your house appraised. You need to know how much your house is worth in the house market of this year. You can not control the housing market but you can get as prepared as possible for your appraisal to help make sense of the chaos that can come with moving.
House Renovations
Many people believe that spending thousands of dollars on upgrades will increase their home value significantly. That is not always true. For example, many people believe that spending lots of money re-painting/ decorating the house could bring a higher profit, but that isn't always the case. It is important to consider where put your energy, time, and money that will result in the greatest amount of value increase on your home.
The amount of square feet adds the most value to the property. So, if you have the ability, finish any unfinished square feet (so finish any areas that aren't finished) and add a bathroom if there is only one. Also, adding a garage or carport if there isn't one may increase the value by more than what it may cost.
Little inexpensive things to consider inside the home is that details count. They won't necessarily add a significant value to your home, but they do make the trip more pleasurable for your appraiser. Make sure your house is CLEAN. Make sure the floor is cleared of clutter and free of dirt. Your time will most be well spent if you pay close attention to the kitchen and to bathrooms. Make sure the counters are clear.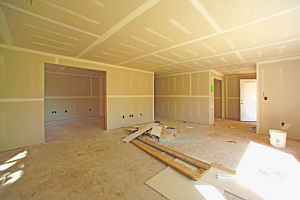 It is essential to repair anything that might fail an appraisal for the FDA. Fix any damages such as peeling paint, broken windows, or a bad roof. Furthermore, look for maintenance problems: torn window screens, dripping faucets, running toilets, missing trim, broken door handles, etc. Pay attention to things that might need extra attention like the carpet, appliances, and walls.
Outside, general upkeep is always a good idea, weeding and everyday maintenance. This will help with first impressions. It will not actually raise your house's value but it does help give the overall ambiance of your house.
When an appraiser comes to a property, he/she compares it to the other houses in the area that have recently sold. So, adding to the yard is critical is when you stand out from the rest of the houses in your neighborhood. For example, if you are the only one in your neighborhood without a fence, it may be profitable to invest in a fence for your yard.
Most of the time, however, if you're wanting to spend money on renovations to increase the value of your house, put your effort into the home itself.
Information to Provide
Information that you should give about your own home is the exact street address, the year it was built, the number of bedrooms and bathrooms, the square footage, and major improvements. Though the appraiser will still have to verify that information, it is considerate to your appraiser and it shows that you are open and honest about your house.
Also include renovations that you have recently made, especially electric and heating system. Provide proof of these renovations like before and after pictures and also receipts.
List any major improvements to your property (converted garage, room additions, new roof, new windows, upgraded electric, finished basement, new counter-tops, new floors, replacement of heating and air-conditioning, upgraded plumbing, etc.). Include the date they were performed and the cost; also include the name and phone number of the contractor if you have it.
If there are attractions around your neighborhood-like a restaurant, park, pool, or museum- let your appraiser know. This is especially important if there are recent upgrades in the neighborhood.
Though your appraiser will have access to information about the other properties in the area, it is a good idea to provide him/her with information on other houses in the area were sold for sale by owner and the price. Provide for your appraiser is a print out of the MLS sheet for every home sold within a one-mile radius. (Although the appraiser has access to the MLS (multiple listing service) and the details about your property).
It might also help to provide your own comparable. Find about three homes that are similar to yours in the and provide your appraiser with the information on those houses sold. This information can be found buyboiserealestate.com, startpackingidaho.com, or buyidahorealestate.com.