Before you move to Boise, you need to know this!
Posted by Hughes Group Blog Team on Sunday, January 10, 2016 at 5:04 PM
By Hughes Group Blog Team / January 10, 2016
Comment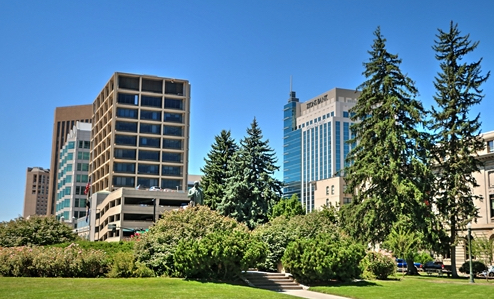 Over the past few years a lot of people have been moving to the Boise area and more and more keep coming every year. There are a lot of people who are coming here to escape their bustling city life and others just want to be closer to nature— but whatever their reason for coming, it is imperative that they know what they should expect from Boise. If you are going to move anywhere you need to do as much research as you can and, in our opinion, know the following 5 things as well. These are not all there is to know, but they are a good start. If you have any questions, contact a Hughes Group real estate agent today and they will gladly help you out.
Housing is very affordable in Boise
For those seeking to move, the first thing they should ask is "how much will a house there even cost?" Well, if you are coming from a larger city, you will be glad to hear that it may be less than you think.
What is the median price for a home in Boise?
(ALL THE FOLLOWING NUMBERS AND FIGURES ARE ESTIMATES)
In Boise, the median house price as of the fourth quarter of 2016 is somewhere between $200,000 and $215,000 which is less than the median house price in the rest of the nation which is pushing $250,000. Now, you may not think this is a significant difference, but that kind of savings can really benefit you down the road.
Still not impressed? Well, that is just the median home price of Boise. If you look at Nampa, which is just a short 25-minute drive from Boise, the median house price is somewhere between $150,000 and $180,000. Which is a much better figure than previously stated. While it isn't Boise per se, it is still considered the Boise area and is even the second largest city in the State of Idaho boasting some impressive stats as far as quality of life and economic health are concerned.
Is there a wide variety of homes available in Boise?
In Boise, and Nampa for that matter, there are so many different homes to choose from as well as a plethora of neighborhoods. Each home and neighborhood have their own personality and ambiance that will accommodate any preference.
Some of the more frequent kinds of homes you will find here in the Boise area are ranch style and craftsman style homes as well as hybrids of the two. There are some cottage style homes in the Boise Bench, North End, and other more compact areas of Boise as well. So really, whatever kind of home you like you can find it pretty easy here.
Then again there are the different neighborhoods. With the huge growth in population, new construction homes in the valley have also seen an amazing increase. This has been a dream come true for developers who have done a great job creating many new construction neighborhoods that are aesthetically pleasing and overflowing with amenities.
Boise is not rural or urban but a mixture of the two
A lot of people operate under the false idea that all of Idaho is just one sold mountain range. While most of Idaho is mountainous and picturesque like everyone expects, the Boise area and the southern quarter of the state are what are known as a high desert. While it isn't picturesque in the same way mountains are, it is still a beautiful area with plenty of fun outdoor things to do.
Then there are some people that think Boise is a booming city, which it is not either. In the following section, we will talk about how big Boise really is and how it really is the best of both rural and urban living.
The size of the Boise and the Treasure Valley
The Treasure Valley (the Boise City-Nampa Statistical Metropolitan Area) stretches from the feet of the Rockies out to the edge of Oregon. It is a massive expanse of land that is home to over 600,000 people. This may sound like a lot, but due to the large amount of land that the Treasure Valley covers, the population density is not really an issue. This means that there is plenty of space for people to live in the city or out of the city, whichever they want.
Boise lets you enjoy the best of rural and urban living
There are many urban and suburban neighborhoods in Boise that provide a wide variety of different living conditions, but there are also many rural communities that you can take advantage of too. The Boise area really does allow you to get the best of both these worlds. For instance, if you want to live in the country but like to work in the city, then you can easily do that here in the Boise area. There are plenty of people who live on the outskirts of Boise and commute into town every day and vise versa.
Boise is a center for Idaho's economy, politics, and education
Boise isn't just a great place to live from a real estate standpoint when it comes to work and schooling, it is also teeming with awesome opportunities.
Corporations and Higher Education in Boise
In Boise, we have many awesome corporations and higher education establishments for people to take advantage of. If you are coming to Boise to learn, you may consider checking out Boise State University, home of the Boise State Bronco football team. They have dozens of programs and courses to cover a wide variety of professions and schools of thought.
If you want to learn more hands on things like welding and mechanics or just want to get some classes under your belt for a lower price, then you may want to check out the College of Western Idaho (CWI). It is a community college in Nampa that has tons of great programs for people looking to transfer to a 4-year school or for those who are going into a trade for work.
There are also some great places to work in Boise. Whether you want to work in the tech center or with an agricultural company, or just about anything in between, then you will find it here in Boise.
Boise is a wonderful place to live for many reasons and we are sure it will find a place in your heart when you come here. For more information about Boise, call the Hughes Group of Silvercreek Realty Group today. They will gladly answer your questions about Boise and what you can expect from it.