Backyard Remodel
Posted by Hughes Group Blog Team on Friday, January 6, 2017 at 10:40 AM
By Hughes Group Blog Team / January 6, 2017
Comment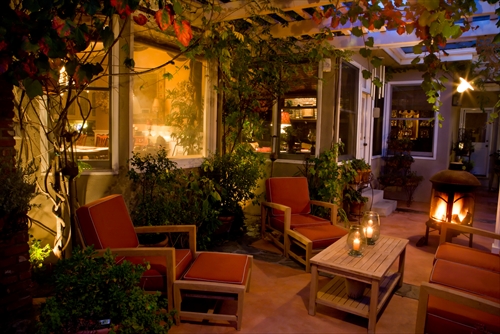 Let's talk about backyards. Often, the backyard is just a stretch of grass for pets and people to play on, but are you getting the most use of the space right outside of your back door? Some people felt there could be more to the backyard than just a stretch of open land- maybe a few of these ideas can help to spark some creativity and become more organized for an upcoming backyard makeover.
First, a good idea is to figure out what you need in your backyard. If you need a space for your barbeque to reside, write that down. If a lounge space is in your sights, write that down as well. If you would like to have a space for Bocce Ball, croquet, or any other games, write it down. Any that comes to your head, from priority to silly, needs to be written down to help visualize what you can do with your space. Go ahead and take the time to prioritize your wants and needs. Put them in numerical order so that you can make sure that the most important projects get tackled and don't get replaced by the projects that may not hold as much weight. In addition to putting pen to paper about your ideas for your backyard, try to keep in mind the amount of space you have available. This will help to determine how much of your yard can be delegated to each section that you would like to feature.
Next, figure out a budget. This part is important because it will help you determine if a giant trampoline is feasible, or if that space would be better suited for a less expensive activity. This also allows for you to feel that the remodel is finished; if the trampoline is truly an important thing for your ultimate backyard experience, then there will at least be something in it's place until you can save up the pennies and get exactly the trampoline your heart desires. In the meantime, you can still enjoy the space- even if it's just an open area, you will be able to feel the sense of accomplishment that your backyard is complete and it won't sit in unfinished squalor until you can afford to upgrade and buy your dream for that spot.
Location is an important thing to take into consideration as well. The place where your home is built may be a neighborhood with a homeowner's association, or you may be in a place the water table is too high to install a pool without danger of it "floating" in the ground. This step could also be considered a research step because this is the point where you can see what sorts of precautions to take as well as making sure that you are prepared for any twists and turns that may crop up in advance. Make sure to shop around and get the greatest bang for your buck. Depending on when you are planning to overhaul your backyard space, there may be deals and sales that could help you save a lot of money, and if you have a set budget for your remodel, that means that the extra funds you didn't spend in one place can funnel into making another space more into what you are wanting.
Once you have all of the planning, logistics, and research out of the way, it's time to start working! Some homeowners do a lot of the work themselves while others are much more inclined to hire a contractors help them to turn their bland backyard into a spectacular space. Depending on the types of work you may need, a professional team may be necessary. For example, if your dreams extend to adding an inground pool to your backyard, then it's a job for a team of well-trained individuals. If a garden area is part of your dream yard, then you are far more likely to be able to accomplish this with less help, or on your own. Look back at all of your notes and you should be able to see what you can accomplish and what you may need to call for help finishing.
If you are stuck for ideas about how to spruce your space, others have done some amazing things with their backyards. Golfing enthusiasts would be thrilled to be able to walk right into the backyard to tee off. This can be as extensive as hiring a landscaper to come and assist, or it can be as simple as grabbing your lawnmower and creating a simple one or two hole course. Keep in mind, though, that having a golf course in the backyard does require a regular amount of upkeep to make the holes playable.
Another idea that can be fun is to install an in-ground trampoline. These can even be purchased with do-it-yourself kits. It's advised that if you plan on having an in-ground tramp in your yard, the hole can be filled with gravel as well as dirt. The gravel can serve as light drainage assistance. If your yard has quite a bit more moisture than normal- i.e. if you need to water plants daily right next to the trampoline- it may be a good idea to look into other ways to help prevent standing water under the tramp. This, however, depends on the specific yard conditions and can be further researched if it applies in your case.
One last suggestion for your renovation would be to pave an area for a fire pit. These can be great for entertaining or for just spending some time on your own roasting marshmallows and watching the fire. There are many creative ways to build a fire pit, ranging from the traditional stone area with wooden stumps like you'd find camping to paving an area with built in seating and a fountain with a firepit in the middle. Whatever style best suits you and your space, you will be pleased with how versatile your fire pit can be.
Overall, having a backyard that is tailored to you will be a yard that enhances your enjoyment of the outdoors. Re-doing your yard will turn the place behind your home into a place to entertain, relax, and enjoy. Start planning your remodel today!