Avoiding Foreclosure in Idaho: The Resources Available
Posted by Hughes Group Blog Team on Sunday, January 31, 2016 at 12:48 PM
By Hughes Group Blog Team / January 31, 2016
Comment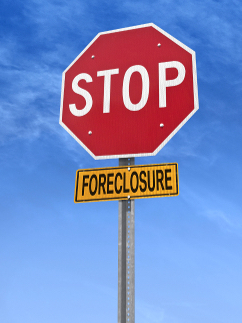 When you buy a home, the last thing on your mind is that one day you might not be able to pay your mortgage. Being foreclosed on can be scary, stressful, and even embarrassing. No one wants to lose their home, nor have a foreclosure show up on their credit report. You lose your home, your credit takes a big hit, and the foreclosure stays on your record for seven years.
However, if you are in danger of being foreclosed on in Idaho, don't be afraid to seek out help and assistance. Ever since the real estate market crash, when many homes all across the United States were in foreclosure, the federal government has created an assistance program that offers an immediate solution. Of course, if you are in danger of going into foreclosure, you should start looking for help and assistance immediately. There are many Idaho programs, as well as federal programs, that are available to provide homeowners assistance if they are ever in danger of foreclosure.
1. Idaho Housing and Finance Association
Based in Boise, Idaho, and partnered with the Idaho Partners for Homebuyer Education, Inc., the Idaho Housing and Finance Association provides free housing counseling to all Idaho residents across the state. The Idaho Housing and Finance Association has also created IdaMortgage. IdaMortgage is a program designed to offer homeowners with adjustable rate mortgages the ability to get a fixed rate mortgage, which greatly stabilizes your monthly payments. You can either call them, toll free, at (877) 888-3135 or visit them online at www.idahohousing.com.
2. NeighborWorks America
In Idaho, NeighborWorks America has two member organizations. They offer Finally Home!, which is a home buyer program tailored towards education that provides assistance in preventing a foreclosure. This is for homebuyers that are in danger of losing their homes to foreclosure. The two organizations are in Boise, Idaho and Pocatello, Idaho.
· Neighborhood Housing Services, Inc. Phone Number: (208) 258-6224 Website: www.nhsid.org
· Pocatello Neighborhood Housing Services, Inc. Phone Number: (208) 232-9468, ext. 105 Website: www.pnhs.org
3. Department of Housing and Urban Development
Commonly referred to as HUD, the Department of Housing and Urban Development maintains a list of housing counselors across the United States. These counselors have all been approved by HUD, and there is a list of housing counselors available in Idaho. You can contact their Boise Field Office by calling (208) 334-1990, or visit their website for a list of counselors in Idaho.
4. Idaho's Community Action Partnership
There are many agencies of Idaho's Community Action Partnership all across the state of Idaho. They have long been family and community advocates, and many of the agencies offer help and prevention counseling for foreclosures. To find a local agency, or the one nearest you, visit their website at www.idahocommunityaction.org.
5. Homeownership Preservation Foundation
This is a non-profit organization, and they run a hotline specifically for homeowners that need help when trying to avoid a foreclosure. The assistance is free, and the HOPE Hotline is joint effort among lenders, investors, and counselors in Idaho. To contact them, call their toll free hotline at (888) 995-HOPE.
6. Making Home Affordable
The Making Home Affordable plan was created by the federal government in response to the mortgage crisis. Many homeowners were left in mortgages that were higher than the value of their home. Being underwater in your loan is never a good thing, especially when you are stuck with a high interest rate and high monthly payment. The Making Home Affordable plan offers immediate assistance and opportunities for homeowners to refinance or even modify their existing mortgages. This plan can help you get into a better mortgage that is more affordable, with lower interest rates, and payments you can actually afford. You will need to determine if you are eligible first. To determine your eligibility, and to learn more about the Making Home Affordable plan, visit them online at www.financialstability.gov.
Taking Advantage of Idaho Assistance
If you really do need help with your mortgage because you are in danger of going into foreclosure, don't hesitate to use one of the many programs available to you in Idaho. Losing your home is never something that you want to happen, but if it does, you won't be going through the process alone. Both the state of Idaho and the federal government have plans, programs, and counseling available to help you either avoid a foreclosure altogether, or to help you through the process.
Source-
http://www.finance.idaho.gov/Education/Documents/Foreclosure_Resources_Brochure.pdf