Are You Selling Your Home? Don't Make These Mistakes
Posted by Hughes Group Blog Team on Monday, June 8, 2015 at 1:39 PM
By Hughes Group Blog Team / June 8, 2015
Comment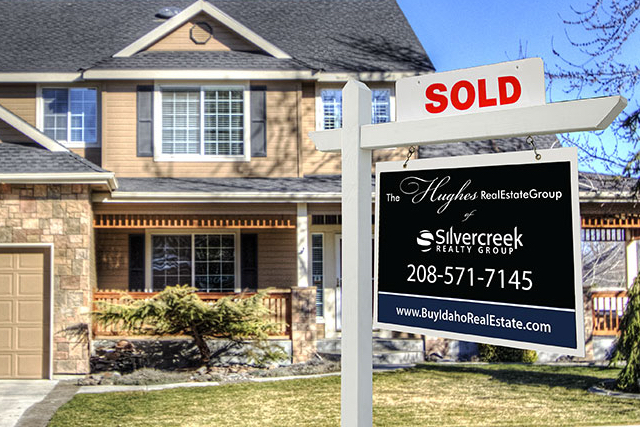 Selling a home can be a big challenge. The market can completely control what you are capable of selling your house for, if you are able to sell it at all. It's highly unlikely that your house will be the only one on the market, or the only one going on the market. You want your house to stand out, to be noticed, so that a potential buyer will make that offer and become a home buyer.
The entire point of listing your house on the market is to sell it. So, you don't want to do anything that would hurt, or lessen, your chances of selling your house. There are some big mistakes that you'll want to avoid when selling your house. If you keep these in mind, and avoid them, there will be no reason for your home not to sell.
Don't ask for too much.

When you bought your house, you paid a certain price. So you know what you paid. You should be able to get that back, right? Not necessarily. You haggled and negotiated for a lower price, didn't you? You can bet a potential buyer is going to do the same. If you list your home for too much, you might have a lot of potential buyers that will just skip right over your house. Remember, regardless of what you might have paid, your home is only worth what a buyer is willing to pay. Keep an eye on the market and work with a local agent to find the best price for your house.

Don't skimp on the marketing.

Selling your house isn't as simple as sticking a sign in your front lawn that says "For Sale." And one picture of your home isn't going to do it either. When you were looking for a house, did you skip the ones without any pictures? Of course. You want to see the house before you take the time to see it in person. The same is true for potential buyers of your home. Before you list, work with a local agent. Give them time to help you market your house. Take a lot of pictures. Have an open house. You need marketing to sell your house.

Don't avoid an agent,

unless you absolutely know what you're doing. Selling a house is hard work, and unless you've bought and sold a lot of houses yourself, you're probably going to need help. When you're selling a house, that's a lot of money on the table. Are you comfortable handling that transaction alone? And what if some legal issue comes up? It's safer, and easier, to just use a good local agent. They know what they're doing, and they can help you with any legal issues that might arise, the negotiations, or any other aspect of selling the house.

Don't leave broken things broken.

If it's broken, you're probably going to need to fix it. Or accept a lower selling price. It's far easier to fix the small things before you sell the house, instead of dealing with them before a buyer will make an offer. Or, low-balling you to cover the repair costs. In the end, it's usually cheaper to do the repairs and get your asking price the first time around.

Don't get emotional.

This might be your home, but to a potential buyer, it's just a house. At least for now. It doesn't matter to the buyer what memories you had here. And they'll likely be turned off by personal pictures all over your home. This includes repainting with neutral colors as well. Remember, you are selling a house, not a home.

Don't leave your clutter.

You might be proud of how you've decorated and organized your home, but buyers won't be. They want to see themselves living here, not you. Store your stuff; this is also a good way to get a head start on packing. A potential buyer wants to be see this as their home, not yours.

Don't get put off by a low offer.

The first offer a buyer makes might be low. Really low. But don't take it personally. You want the most you can get for your house, and they want your house for the least they can get it for. Counteroffer, and if they come up, they still want your house. You have room to negotiate.

Don't sweat the small stuff.

If you have almost closed the sale with the buyer, don't lose the sale over something small. If they want you to leave something in the house, and it's not an heirloom, why not leave it? If they are providing a solid offer, and the house is essentially sold, losing the deal over something small isn't worth it. Especially if the item is easily replaced. If you don't want a situation like this to arise, take the item (like those unique curtains) out of the house before you show it. Then, this situation won't even come up, and the sale can go smoothly.