A Weekend in Boise
Posted by Hughes Group Blog Team on Thursday, July 1, 2021 at 11:53 AM
By Hughes Group Blog Team / July 1, 2021
Comment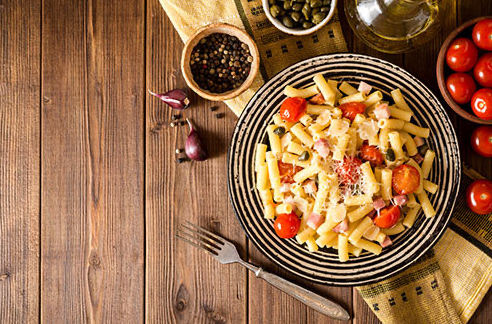 Boise is one of the last extraordinary urban areas remaining in the Pacific Northwest that provides an ultimate sense of out-of-town retreat with the comfort of being close to home. Boise rests along the lower region of the Rocky Mountains, nestled alongside the Boise River, and is covered in miles of lush trees. Boise attracts visitors and home buyers alike for its employment possibilities, seemingly limitless outdoor opportunities, big-city amenities, all-encompassing culture, and unique downtown attractions.
Whether you decide to spend a day or a lifetime in this beautiful city, below are a few ways to enjoy all that Boise has to offer. Take the weekend off and head downtown for two days well spent, exploring a city rich with possibilities. Host to vibrant city life and a range of exciting outdoor pursuits for just about every type of crusade, two days is ideal for spending one day exploring the city and the second to venture the great outdoors. With so many things to love, find out why many choose to turn their vacation into a staycation!
Day One
Downtown Boise
Start the morning off right with a pick-me-up and an in-house baked pastry featuring locally sourced ingredients from one of the various specialty coffee shops or coffee-centric cafes scattered throughout the city. As Boise's coffee scene continues to emerge, you can find a prevalent selection of craft beverages, small-batch roasters, and shops dedicated to exceptional pour-overs. Whether you enjoy a classic cup of Joe with a croissant on the side or a smooth single-origin pour-over, Boise is a great destination for just about any coffee lover.
Spend the day exploring Downtown Boise and check out iconic hotspots, including Freak Alley, known for its impressive outdoor display of rotating street art, the Basque District, Morrison-Knudsen Nature Center, the Idaho Botanical Gardens, Boise River Greenbelt (50 +/- miles), Boise Zoo and more! Find a charming selection of local boutique shops along the way with everything from Idaho gear to handmade gifts. Boise also offers a twist on city tours with a mobile scavenger hunt for those on the adventurous side. Enjoy learning a bit about the area's history while solving clues to advance to popular destinations around town. Find various destinations around the Downtown Boise area that provide a wealth of variety. Discover countless venues, sporting events, creative art centers, community events and gatherings, live music, history centers, galleries galore, boutiques, theaters, live performances, and more. There's almost never enough time to enjoy all that the wonderful city of Boise has to offer.
As the day winds down, grab a bite to eat or a refreshing beverage between 8th and Idaho. Find a plethora of fine dining, casual eateries, craft breweries, diners, and more! Between Bannock and Main, the area has been blocked off for pedestrian use making for a pleasant patio dining experience and providing the opportunity to catch one of Idaho's picturesque sunsets.
The serene setting and low bustle of the town make it convenient to spend the rest of the evening in the heart of the city, and if you want to extend the tour, consider exploring nearby nightlife scenes. Check out various bars, clubs, breweries, catch a show, or even a concert at Boise's oldest theatre, the Egyptian Theatre. Just a few blocks away, end the night by booking a stay at one of Boise's various top-rated downtown hotels, B&B's, or one-of-a-kind Airbnb stays.
Day Two
Boise
Outdoors
Nature lovers and outdoor enthusiasts alike can appreciate Boise's convenient access to one of the most popular recreation destinations in the city; the Boise Foothills. With over 190+/- miles of trails and access to 80,000+/- acres in the Ridge to Rivers system alone, getting outside is just the beginning. On your way out, take the opportunity to stop by the Historic North End Neighborhood and head over to Hyde Park, an urban shopping district, for homestyle breakfast options, a specialty latte, or maybe even a new bike to hit the trails! The Foothills offer a range of trails for beginners to advanced level recreationists and everything in between.
Interested in a relaxing outdoor escapade? Check out the Boise Greenbelt, featuring 25+/- miles of paved pathway that follows the Boise River towards Lucky Peak Reservoir. Along the way, the Greenbelt winds through many of Boise's best parks, making for a great location to rest or have a picnic lunch! Whether you prefer to bike, stroll, or even scooter, find various means of exploring the Greenbelt by heading over to one of the many rental bike shops around town, picking up one of Boise's Green Bikes, or snagging one of several electric scooters scattered throughout the city.
Wrap up the day with gourmet eats and decadent dessert options. Boise is home to some of the best locally sourced ice cream parlors and just about anything drizzled in rich chocolate. A dessert connoisseur's paradise, find everything from french patisserie to artisanal popcorn and a prominent abundance of huckleberry flavors on the menu. And it wouldn't be an authentic Idahoan experience if you didn't try the famous ice cream potato.
Whether you have a day or multiple weeks to explore Boise, the city is bound to fill up the day with unforgettable experiences and foster an appreciation for the outdoors. If you plan the getaway right, it's possible to catch one of Boise's well-loved and popular annual events, including the Spirit of Balloon Classic, Tree Fort, Shakespeare Festival, Boise Fair, Festival of Trees, Hyde Park Street Fair, Art in the Park, and more!
A quick glimpse of what two days enjoying some of all that the city of Boise, Idaho has to offer will surely have you coming back for more! Plan your next trip to Boise and you may find that calling Boise home is the way to go. The city is growing and with good reason, as many enjoying calling the Treasure Valley home for a wealth of reasons. Discover seemingly limitless indoor and outdoor activity opportunities, countless events, shows, entertainment options, and plenty of time to relax before the next adventure.