A few of Boise's Best Kept Secrets
Posted by Hughes Group Blog Team on Thursday, January 14, 2021 at 9:56 PM
By Hughes Group Blog Team / January 14, 2021
Comment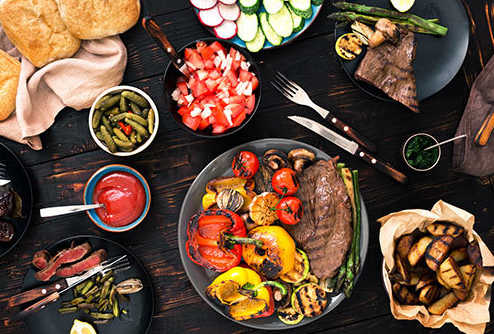 Of the many western U.S. Cities that boast high-quality living and unique opportunities for anybody, Boise, Idaho deserves a second look. With an impressive resume of things to do, educational opportunities, career & business options, and a distinction for outstanding living, Boise has it all; including numerous nationally recognized features. Whatever your situation is, Boise, Idaho is sure to cater to your needs.
Boise, Idaho has landed on national publications such as Forbes repeatedly for its excellent business and career opportunities & atmosphere. Boise also ranks high for cost of living and income growth. In conjunction with receiving rave reviews for business- information jobs, professional business services jobs and financial service jobs have all experienced growth. Entrepreneurs and talented professionals come to Boise to take advantage of lower business and housing costs.
Boise is a regional hub with astonishing scenery and a radiant cultural scene. Jazz and theater, performances, festivals, museums, and parks are a significant part of Boise's profile. Boise is home to a wide variety of outdoor recreation including hiking, biking, camping, fishing, boating, and skiing. There's no limit to the number of activities readily available in Boise.
Who knew that Idaho was such an inventive state? With nearly 3 patents for every 1,000 residents, Idaho takes the cake when it comes to entrepreneurship and creativity. In 2011, Idaho ranked amongst the top ten states with the most patent activity. There is over 500,000 patents in Idaho this year (2012).
According to CNN Money, Idaho thrives with patent activity due to robust technology, semiconductor and bio-agriculture industries. Idaho is home to both tech giant Micron Technology (a 2012 Fortune 500 company) and the Idaho National Laboratory, a research and engineering facility owned by the Department of Energy. The INL is the department of energy's lead nuclear research and development facility in eastern Idaho.
The first food that comes to mind when the word "Idaho" is heard is most likely, "potato." And for good reason. Idaho is the top potato producer in the nation. The most famous local business that has made use of this resource is the J.R. Simplot Company, which provides potato products, primarily frozen french fries, to companies around the world. In addition to large-scale agribusinesses, Idaho is home to several farmer's markets. While enjoying some of Idaho's freshest foods, there are of course a multitude of locations that use fresh ingredients ready to impress. A few of these restaurants might include Epi's Basque Restaurant and The Wylder in Boise, Rembrandt's Coffee House in Eagle, and a wide variety of lodges, restaurants, and cafes in Idaho's other cities. Owners of Idaho homes have ample opportunity to participate in Idaho's food scene, whether it be by having a box of french fries or enjoying a dinner at one of the local restaurants.
Under an hour's drive outside of Boise is Bogus Basin Ski Resort, the area's favorite wintertime destination. A fabulous local amenity, this mountain is incredibly close to town and friendly. With over 2,600 acres of mixed runs, bowls, and glades in the Boise National Forest, this area gem caters to locals and visitors of all athletic abilities. Bogus is a buzz of activity with 35km of groomed Nordic day trails; 7km of solar-lit Nordic night trails; a tubing hill served by a lift; 3-day lodges with food services and 1 lodge able to be reserved for functions such as weddings and get-togethers. Bogus is used during the summer for disc golfing, hiking, and mountain biking. With ski slopes and hiking trails less then an hour away is an excellent place to live.