6 of Boise's Most Popular Thrift Shops
Posted by Hughes Group Blog Team on Monday, October 3, 2016 at 2:08 PM
By Hughes Group Blog Team / October 3, 2016
Comment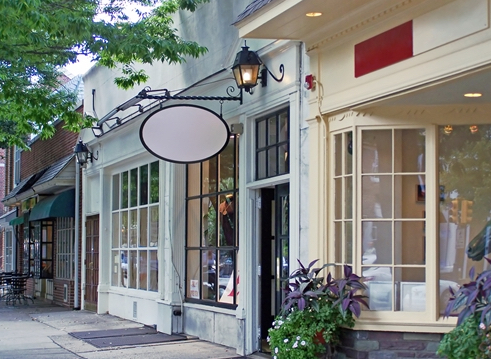 Thrift stores are amazing establishments and shopping at them has almost become a staple of American life. It is for various reasons that people like the thrift store; sometimes people like it for the money they save and sometimes it's the adventures of finding something you weren't expecting. But, whether you like the deals you can find when going to the thrift shop or just enjoy the seeing what random things you can find, you aren't going to be disappointed by the thrift shops here in Boise.
Going to thrift stores is much like going to a yard sale, only with a thrift shop, you can go all year round and don't have to wait until the weather warms up. Boise has the benefit of having tons of awesome thrift shops for residents to enjoy. Each of these thrift shops has something different to offer, so strap in and enjoy this list of the Boise area's most popular thrift shops. (For convenience, we have included consignment shops on this list)
Idaho Youth Ranch
Probably one of the most well-known thrift shops in the greater Boise area, if not all of Idaho, the Idaho Youth Ranch is an impressive organization and an even more impressive thrift store. One of the things that make it impressive is the fact that it is a large chain of stores, not just one location. The Idaho Youth Ranch has a spread that is much larger than any other store on this list (concerning the Treasure Valley).
The Idaho Youth Ranch, like many other thrift stores, is designed to sponsor a charity. For the Idaho Youth Ranch, their charity and focus is, of course, Idaho youth. They use the proceeds from the thrift shop to help the youth of Idaho.
Savers
Another of the larger chains that have a strong presence in Boise would have to be Savers. There are several Savers locations around the valley. The most prominent one is on the corner of Five Mile Road and Fairview Avenue (an intersection which also happens to have an Idaho Youth Ranch store and a Deseret Industries).
Savers is also a charity driven organization. They are partnered with hundreds of different groups like the Canadian Diabetes Association, Big Brothers Big Sisters, and many more. They also pride themselves on keeping clothes and other items out of landfills across the world by fostering and easy system to donate and buy used items.
Deseret Industries
The other major thrift store that is located on Five Mile and Fairview is the Deseret Industries (commonly referred to as the D.I.). This thrift store is one that is also part of a chain. However, there are only two throughout the Treasure Valley. The one on Five Mile and Fairview in Boise is a large facility that has everything from clothes to garden equipment and everything else you could imagine.
The D.I. is a charity that specializes in job training for people in the community. They hire people who have little to no experience in work and teach them marketable skills. These skills can range from cashiering to operating a forklift, whatever the person wants to learn.
Salvation Army
The Salvation Army only has one location in Boise, but their impact is felt very strongly throughout the community. Not only can you buy inexpensive items at their store front, but you can donate to their outreach efforts as well. They have programs that help the homeless, the youth, local schools, and so much more. The Salvation Army has a website that has all the information you could need if you wanted to donate, serve, or shop. So, check it out the next time you are looking to help the community.
St. Vincent de Paul
There are a handful of St. Vincent de Paul thrift stores in the valley, each of which offers amazing low prices on clothes, furniture, and other household items. They are great stores that are located primarily along the Boise Bench. However, they are not just a thrift store, they, like the Salvation Army, help fund and maintain a few charities around town.
New Again
New Again is yet another charity-based thrift shop that has one location here in the valley. Their website doesn't have much information about what kind of things they carry at their store, so it is best to call in or stop by next time you are around Auto Drive in Boise. However, what their website does say is that they are trying to serve the Boise community by offering high-quality merchandise at an affordable price.
New Again's charity programs stretch from crisis support to a local food pantry and much, much more.
Now, by all means, explore all the other thrift shops in the area. They are all incredible and will likely have some treasure waiting for you. However, there are also many other awesome commercial establishments for your shopping pleasure as well as many, many great parks, and entertainment establishments that you will probably enjoy as well.