15 Things to do in Boise
Posted by Hughes Group Blog Team on Wednesday, January 12, 2022 at 12:11 PM
By Hughes Group Blog Team / January 12, 2022
Comment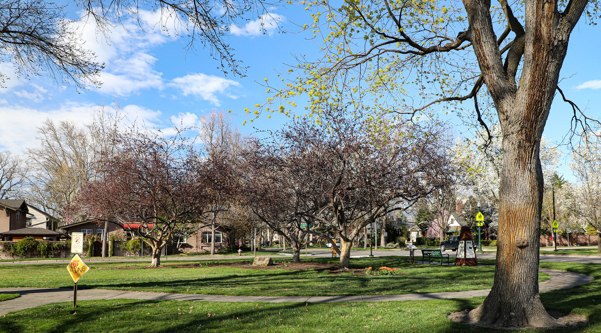 The start to the new year begins with endless indoor and outdoor activity opportunities waiting to be discovered within the Greater Treasure Valley.
The Boise Foothills - Jim Hall Foothills Learning Center
3188 Sunset Peak Road
Boise, ID 83702
The Jim Hall Foothills Learning Center offers a building with exhibits centered around learning about the surrounding areas natural resources, science, as well as the local cultural and ecological heritage. The center is open Monday thru Friday 9am - 3pm and boasts two classrooms for educational programs, with outdoor opportunities from sunrise to sunset including a native plant garden, self guided trail with interpretive signage, as well as designated areas ideal for taking a midday break for a picnic. The facility is home to the Boise Foothills Ridge to Rivers program for those who may be interested in gathering additional information on the trail system, volunteering, or helping with ways to continue protecting the foothills. Scheduling a field trip to the Jim Hall Foothills center may be just the thing for an exciting day of learning for your class or group event.
Educational classes offered include:
Animal Adaptation - Birds of prey offers a chance to learn about the owl and its neat characteristics, adaptations, and their natural habitat
Camouflage/Habitat - Discover the fascinating world of animals that use camouflage for safety, hunting, and to meet the demands of everyday living
Reptile/Amphibian - Delve into the world of reptiles and amphibians and what makes them individually unique
Biomimicry in Action - Learn about how plants and animals use mimicking to aid them in survival
Butterfly Science - Enjoy an engaging presentation about the life cycles of butterflies.
Fire Ecology - Learn about how fire influences an ecosystem
Food Chain and Energy System - Delve into a world of connectivity from supply and demand to the everyday systems that aid in the efficiency and productivity of a community
Geology in the Classroom - Discover the intricacies of geology from a hands-on approach
The Discovery Center of Idaho
131 W Myrtle Street Boise, ID 83702
The Discovery Center offers opportunities to check out new and exciting concepts for visitors to explore year-round. The Discovery Center does charge an entrance fee that varies based on age. An array of exhibitions includes virtual as well as in-person programs, innovative labs, and tours. Currently the featured exhibition goes by the name Exquisite Creatures, and offers a hands-on exhibit Matter Splatter as well as Tinker the Rex.
The Capitol Building
700 W. Jefferson Street
Boise, ID 83702
Touring Idaho's Capitol Building makes for an excellent day exploring and learning about Idaho's history. Visitors are encouraged to tour and explore the Capitol at their leisure though please keep in mind that there may be restricted areas during legislative sessions that are unavailable for tour due to government functions. Touring the Capitol starts on the Garden Level entrance located on Jefferson Street where the rotunda is found boasting visitor information, pamphlets and additional information pieces.
Eagle Island State Park
165 Eagle Island Pkwy
Eagle, ID 83616
Take time to enjoy nature at Eagle Island State Park located minutes from Boise. Discover pathways with scenic views, a playground, water activity opportunities, and a seasonal waterslide. Entry fees apply.
Boise WaterShed
11818 Joplin Road
Boise ID 83714
Boise Environmental education offers free year round activities and events for all ages, visitors may explore the education center with 15 hands-on exhibits, the library and resource center, a theater, and a two acre outdoor river campus, during normal business hours. Exhibits include an augmented reality sandbox and photo booth. Scheduling a field trip to the Boise Watershed center may be just the thing for an exciting day of learning for your class or group events.
Class options include:
Climate Change Connection - Engage with ideas and concepts of the various facets that studies have shown contribute to climate change and ways to help improve the local and global effect
Geothermal: The Heat Beneath - Dive into the world of geothermal activity, where it originates and some of the benefits geothermal springs offer the greater Treasure Valley
Get in Touch with Nature - Learn about local wildlife and the riparian zone
Lucky Peak State Park - Grab the picnic basket, sunscreen, and all the goodies for a preferred outdoor sport or activity year round. Lucky Peak State Park offers waterside outdoor recreation opportunities or the chance at getting into the water during the warmer months.
Boise Zoo
355 Julia Davis Drive
Boise ID 83702
April through October
Snoozing at the zoo overnight is a wonderful event that allows patrons to bring their tent and blankets and spend a night with their favorite animals.
Expo Idaho
5610 N. Glenwood Street
Garden City, ID 83714
There's always something for everyone to enjoy on the calendar of events at Expo Idaho from Flea Markets, Train Show, Golf Show, Special Event Planning, Holiday Bazaars, and more! The Roadster Show, Spring Home Show, RV Show, Vintage Market and the Western Idaho Fair are a few popular options when searching for things to do while visiting Expo Idaho, fees apply.
Bethine Church River Trail Nature Walk - located along the Boise River next to the Boise River Greenbelt, near River Run Drive
Explore the flora and fauna and riparian ecosystem along the Boise River and learn about common native plants as well as invasive weeds, birds, and other wildlife found on the trip
World Center for Birds of Prey
5668 W. Flying Hawk Lane
Boise, ID 83709
Birds of Prey play an integral part within the local ecosystem. Learn to identify local birdlife and what makes each of the species unique
Boise Library
715 S. Capitol Blvd
Boise ID 83702
The Boise Library offers in person and virtual events to encourage all ages to engage in a preferred creative, resourceful, and likely educational activity of choice with options including Art Night, Adopt-a-Plant, Book Clubs, Gaming, Anime Club, DIY Business Market Research, Virtual Storytime, Craftnoons, STEAM, and Treasure Valley Reads.
Mk Nature Trail
600 South Walnut
Boise, ID 83712
The MK Nature Trail and Center is located along the Boise River Greenbelt sprawled across 4.6 acres of meticulously maintained grounds. Discover the Stream Self Guided Tour that leads visitors along pathways offering a unique perspective of the ecosystem of a fish with outdoor alpine lake window stations along with interpretive signage. If this sounds like the ideal day of exploration and adventure be sure to download the 30 Things to Do and Discover brochure available online or a scavenger hunt print out. Beginning at the Habitat Improvement Program visitors are welcomed to gardens with agricultural crops that would typically be found in the region including wheat, corn, and sunflowers. The purpose of the program is to demonstrate the effective implementation of just how crops may be utilized and maximized for food and wildlife preservation providing a rough border of plants around fields that provide cover for area wildlife and nature. Folks enjoying the tour will have the opportunity to learn about snags, wetlands, logjams, fish life cycles, a beaver dam exhibit, a butterfly garden, native plant garden, and witness various waterfall features.
The Old Penitentiary Site
2445 Old Penitentiary Road
Boise, ID 83712
Book in advance a frightened night with the felons, an overnight stay at the local old penitentiary, hosting ghost hunters. Night tours
Boise Whitewater Park
Located alongside the Boise River Greenbelt and Ester Simplot Park
Kayakers, surfers, boogie boarders, and spectators all draw together at the Boise Whitewater Park alongside the Boise River Greenbelt
Boise River
Float the Boise River typically opens from late June thru Labor Day to folks bringing along their rafts, inner tubes, paddle board and inflatables with air filling stations and shuttles available from Barber Park.
Free fishing day on the Boise River generally takes place around mid-June and makes for an excellent opportunity to take out the fishing gear and get outdoors and into nature. The river is stocked annually with fish.
Annual Boise River cleanup typically takes place in April and meets at various locations along the river with trash bags and gloves provided to help aid volunteers in the cleanup of the Boise River and its surroundings.
Polar Bear Challenge at the Boise river typically occurs in the month of January on the first of the month. Hundreds of locals head over to Lucky Peak reservoir to help raise funds for local charity
Boise Art Museum
670 Julia Davis Drive
Boise, ID 83702
Boasting over 3,500 works of art the Boise Art Museum is a part of a series of museums and attractions located with the Julia Davis Park Complex.